Press Conference
JAMA Press Conference Remarks
JAMA Press Conference Remarks
At a JAMA press conference held on June 3, Chairman Akio Toyoda and Vice Chairmen Yoshihiro Hidaka and Masanori Katayama made opening remarks (name listings below are in the Japanese family-name, first-name order); their remarks have been lightly edited for clarity.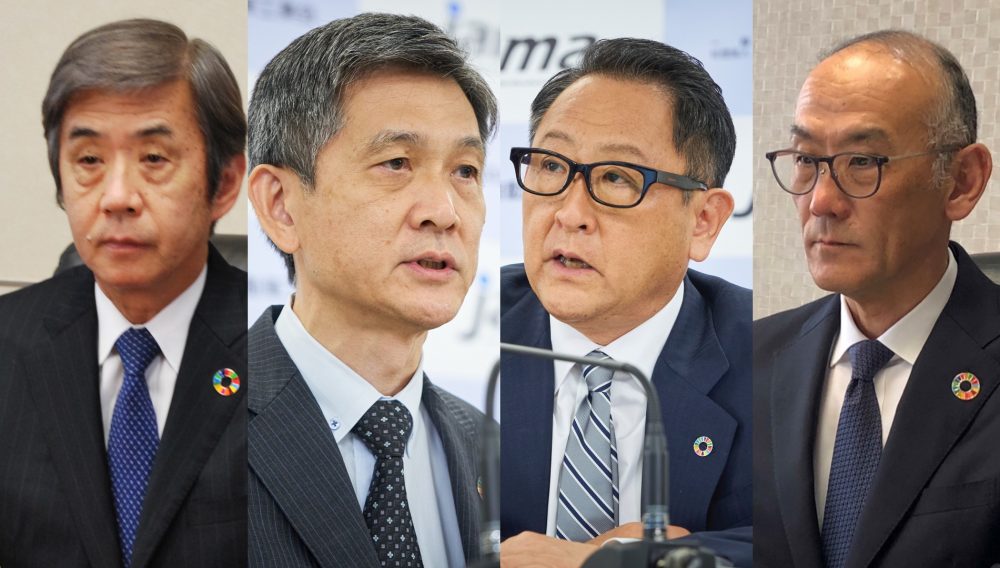 TOYODA Akio, Chairman
(President, Toyota Motor Corporation)
The path to carbon neutrality lies in Japan's strengths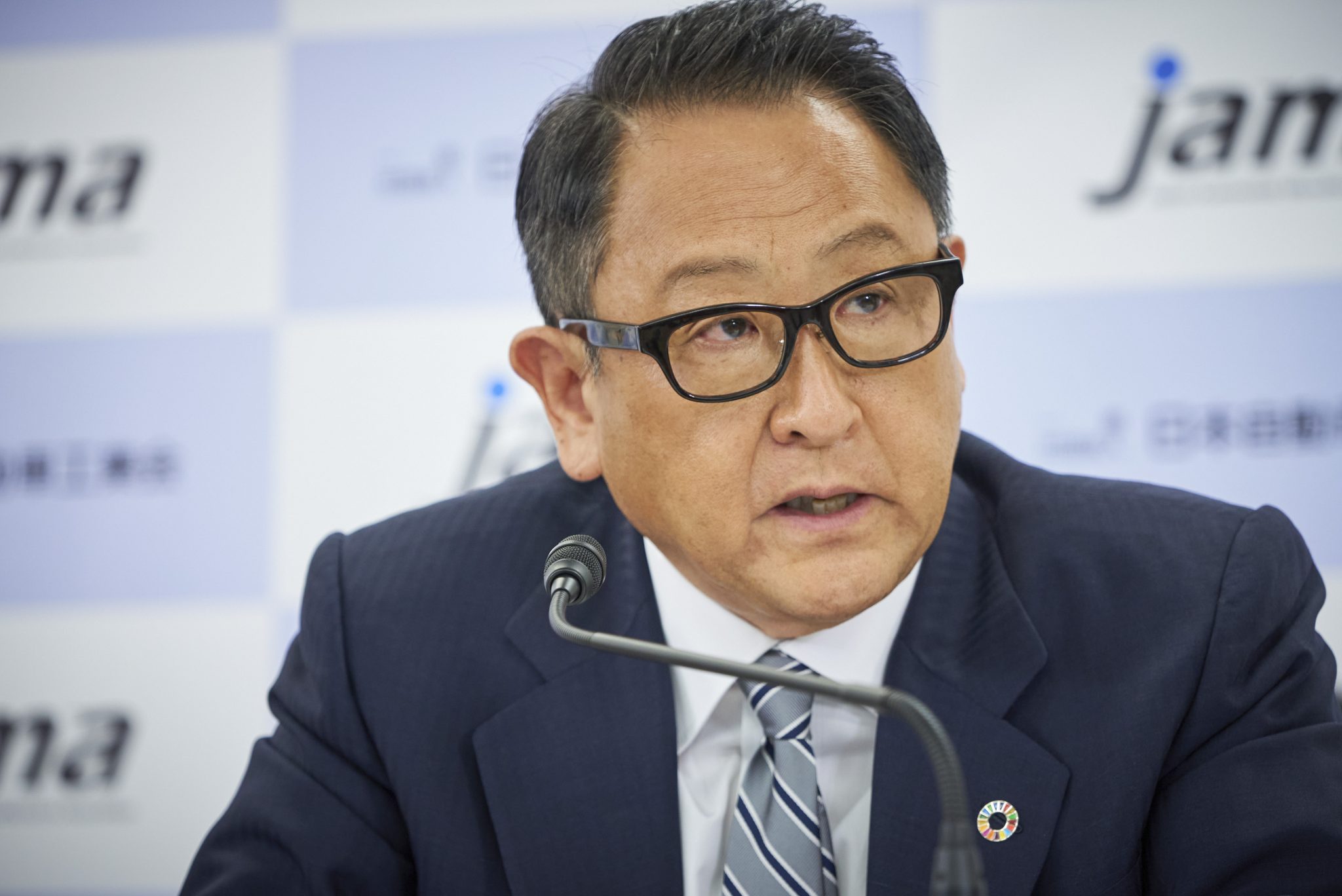 Six months have passed already in 2021 and more than a year has passed since the COVID-19 pandemic started to fully impact our lives.
During this time, as we have overcome several crises, I have felt firsthand that, everything we have done in my three years as the chairman of the Japan Automobile Manufacturers Association (JAMA) has been connected.
I was appointed JAMA chairman for my second term in May 2018. At the time, the automotive industry had entered a once-in-a-century period of profound transformation brought about by the Connected, Autonomous, Shared, and Electrification (CASE) revolution.
Under such an environment, I believe people had started to question if the Japanese automotive industry can really play a central role in a future mobility society, and one such symbol representing the challenge was the Tokyo Motor Show that had been experiencing a continual decline in the number of visitors.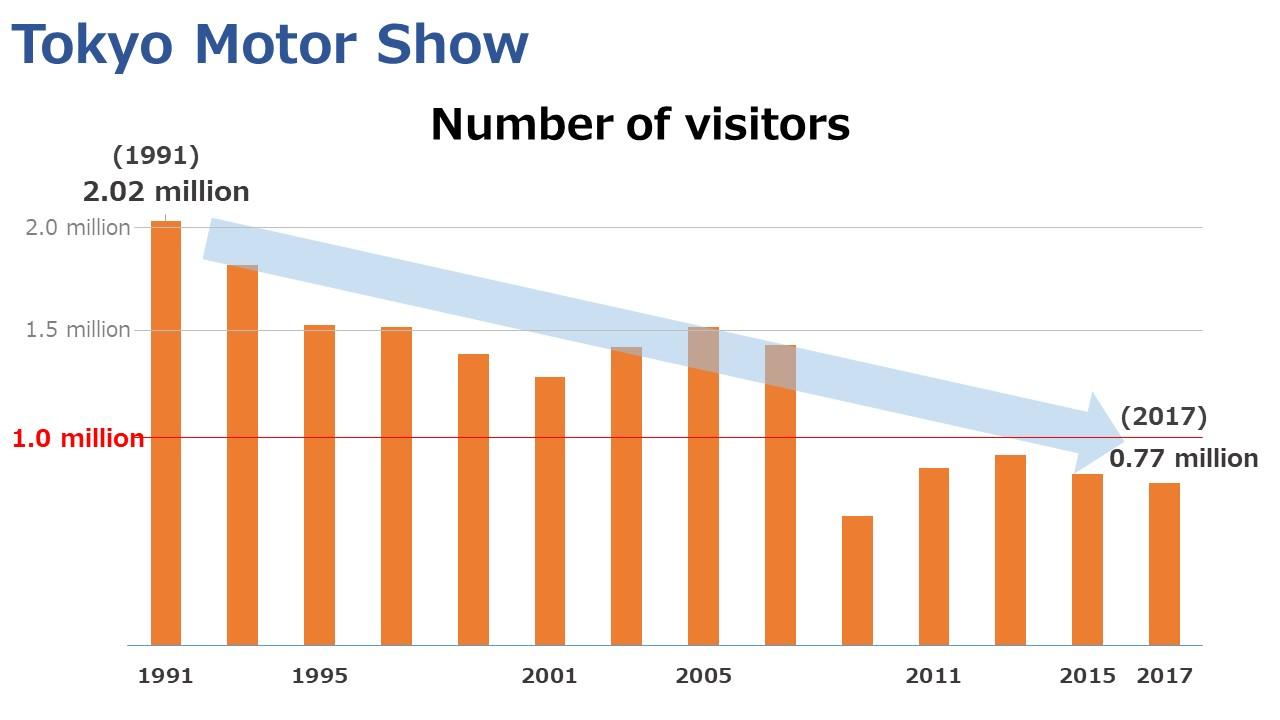 That's why, as JAMA chairman, I suggested the idea of planning an entirely novel future mobility show. I gave the planning team only one mission. That is to get visitors to experience the fun of future mobility and current cars, and to put smiles on their faces.
With this mission in mind, everyone in the genba started sharing their knowledge and coming up with many new plans.
Having changed our approach so significantly, there was opposition in the beginning. However, thanks to the hard work of many people, we were able to put smiles on the faces of 1.3 million visitors, surpassing our original target of 1 million visitors.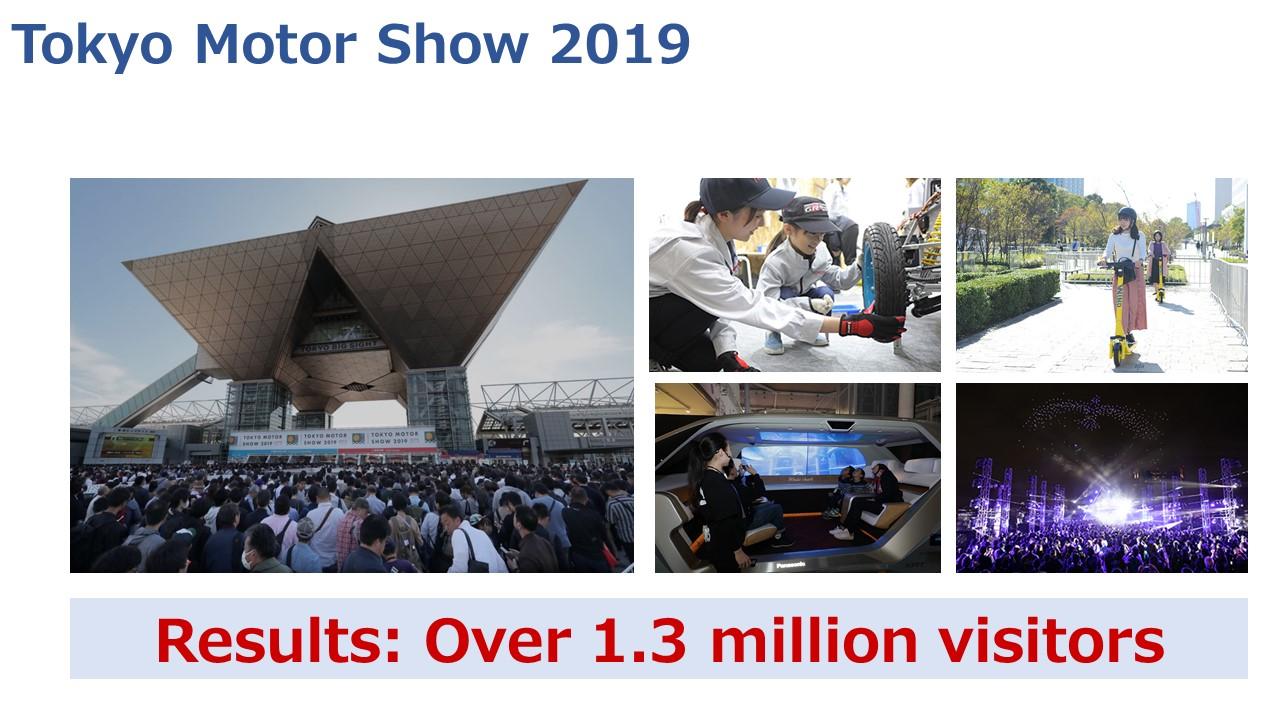 "If we take action with determination, we can make a difference"-the many people involved in the Tokyo Motor Show, including myself, experienced and realized this important principle.
Times of crisis demand a clear mission
This experience led to the organizational reforms to JAMA. I wanted JAMA to be an organization that can uphold and put into practice the mission of serving the automotive industry and Japan, regardless of who the chairman is. Based on this thinking, we launched the reforms within JAMA.
Soon after we started to deepen such discussions, the COVID-19 crisis struck all of us. I think JAMA was able to take action quickly, believing that "we've got to do our part right away." We immediately reached out to other automotive associations, and our five associations came together as one to overcome this crisis.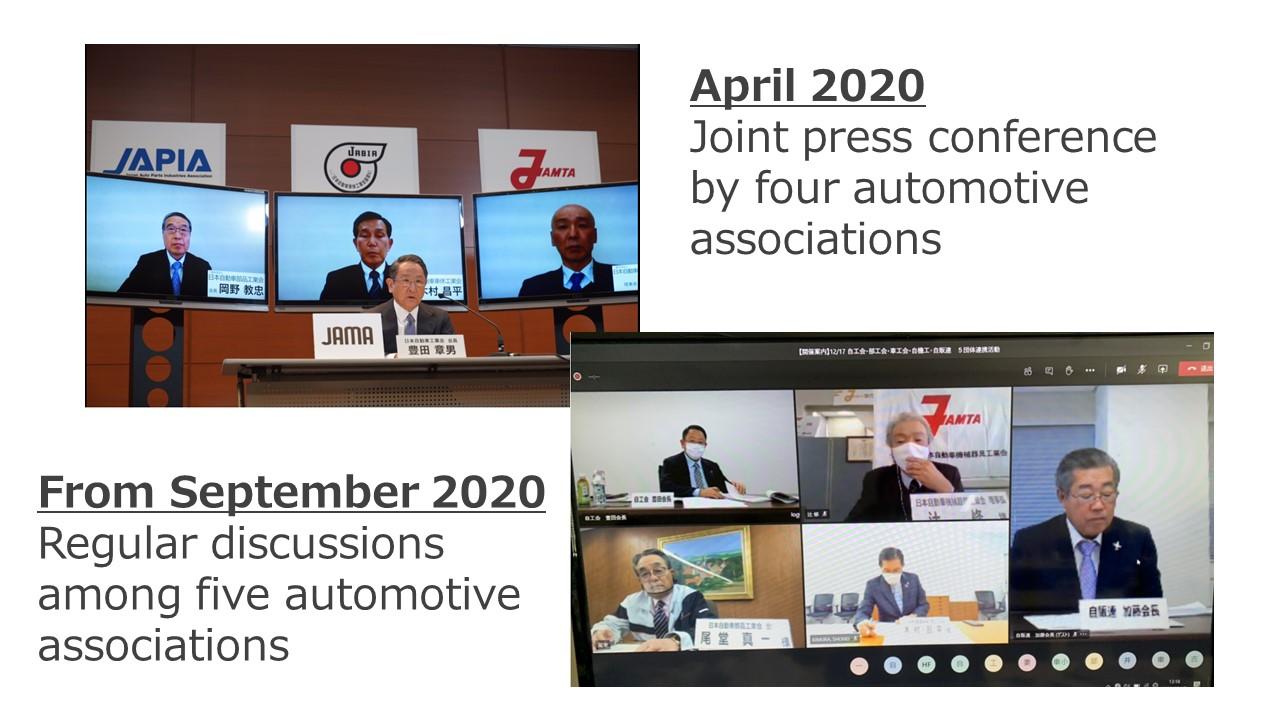 Protecting the people that sustain Japanese manufacturing, and driving the economic recovery during and after the crisis-sharing these two missions of the automotive industry, the people in the genba started to take action.
Furthermore, these actions expanded to the movement of all 5.5 million people in Japan's automotive industry overall, not just to those who make and sell cars, but including members from other industries such as energy, logistics, and transportation.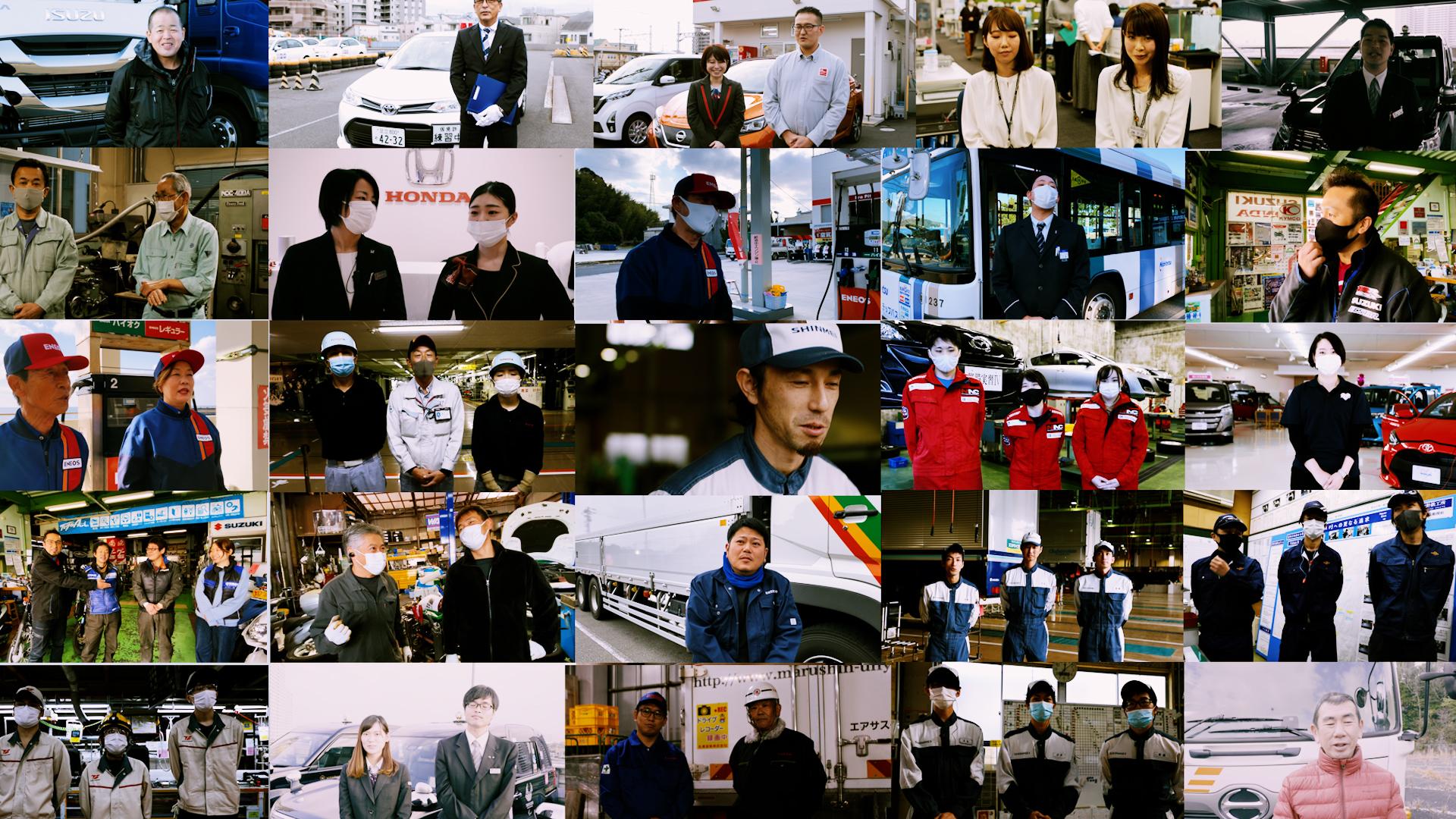 Over the past year, the COVID-19 pandemic was not the only crisis we have faced. There were repeated natural disasters, fires at semiconductor factories, and other such occurrences that had a huge impact even on the Japanese economy.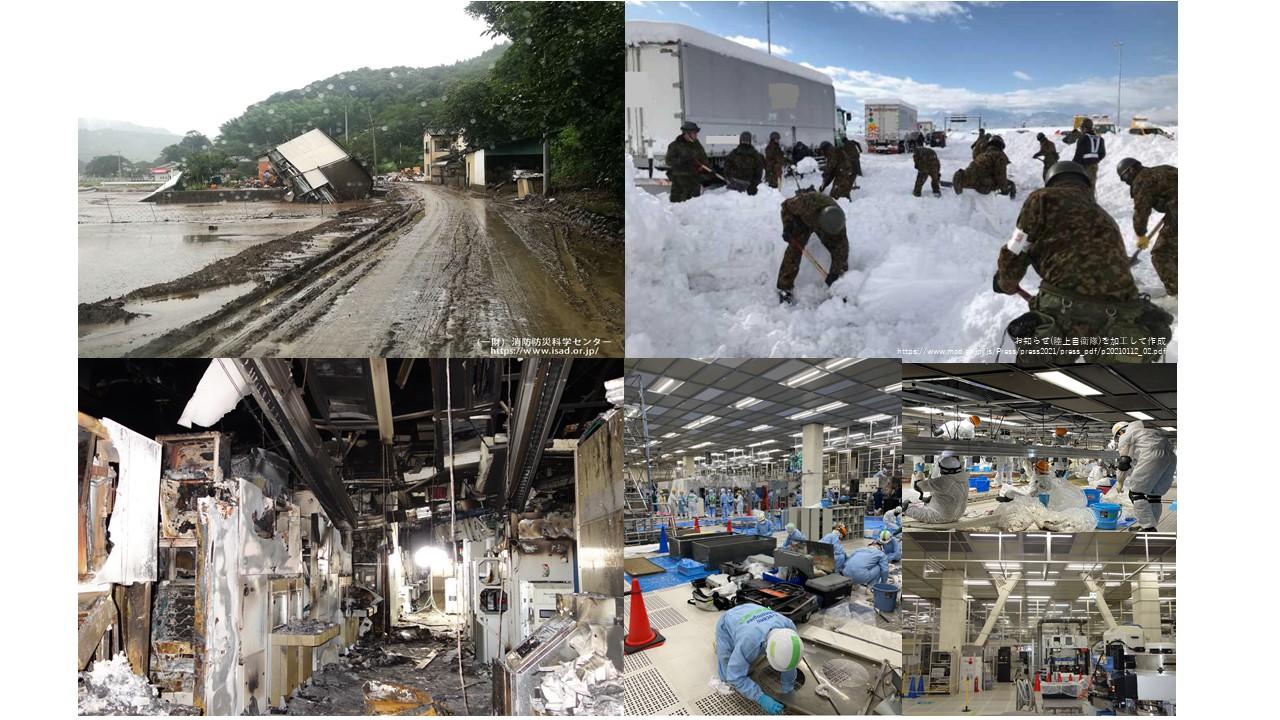 When I visit the genba confronting crises, there is one thing that I always realize: not a single one of these people there is working for their own benefit. They give absolutely all of their energy to protect Japanese manufacturing.
It was no different this time. As JAMA chairman, all I have done was to present a way forward.
Thanks to many colleagues in the industry, who have shared the mission and continued to work so hard across different companies and sectors, the sales and production of automobiles in FY2020 has recovered more quickly than expected.
As a result, the automotive industry expectedly generated an economic impact and ripple effects amounting to 49 trillion yen. Not only have we protected employment, but we have created 120,000 jobs during the period.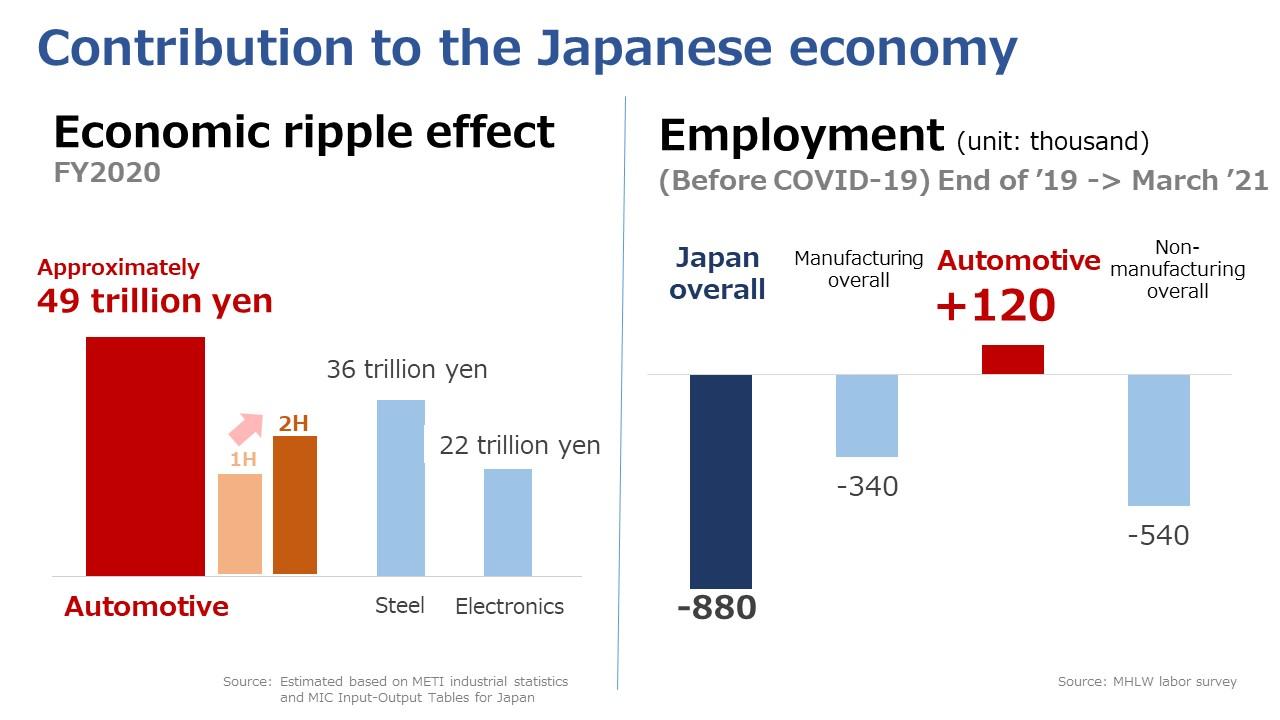 Over the past three years, I have been convinced that it is the people who are driven by missions and taking action in the genba who have supported and strengthened the automotive industry. I believe that is exactly why we were able to change the reality [during this period of crisis] as I continuously showed our mission of the time.
Many excellent technologies have yet to fully blossom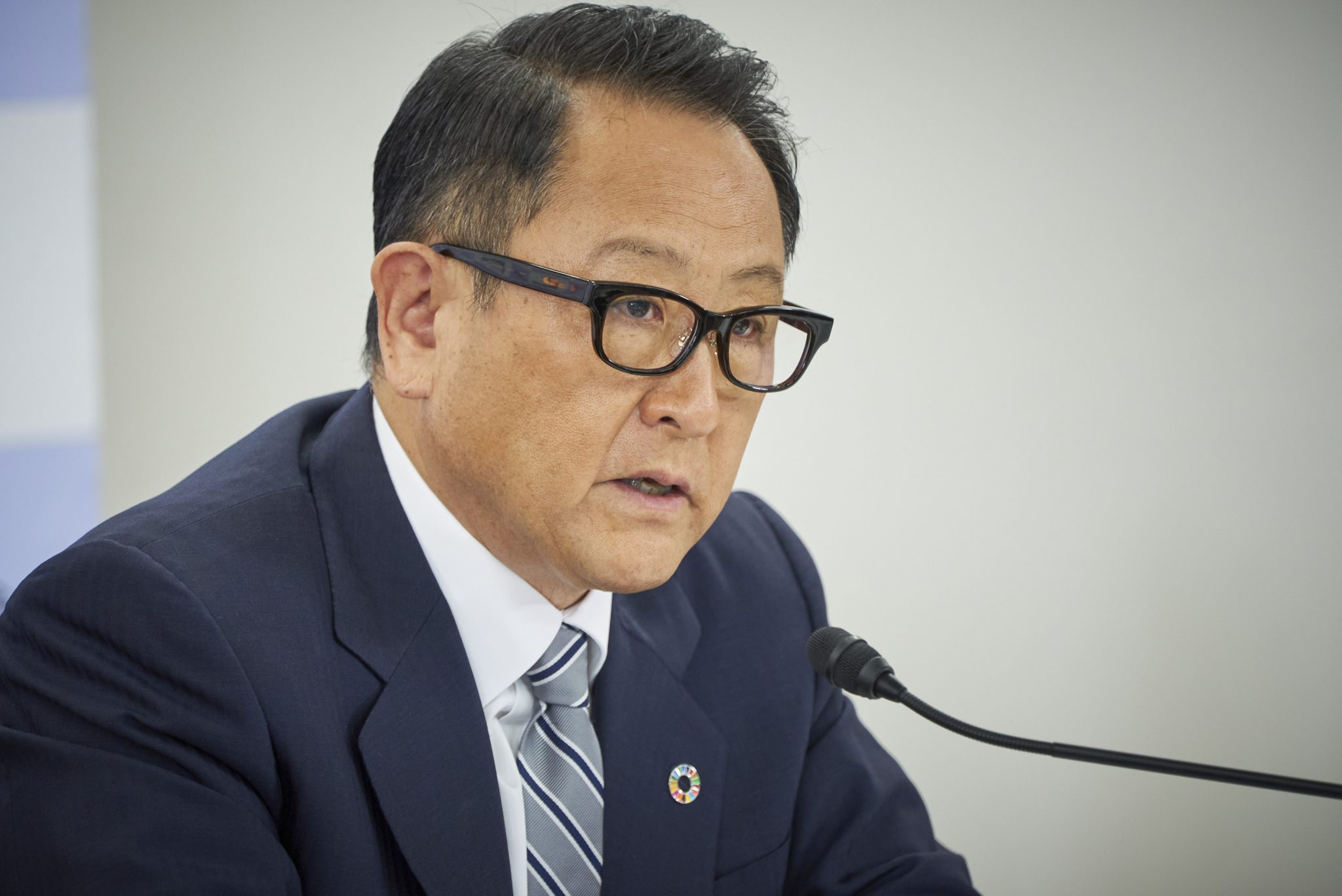 Our next challenge is carbon neutrality. Moving forward, I believe the key remains the same: it is not only showing target figures or regulations, but the will, passion, and action to achieve carbon neutrality, no matter what.
We have grown stronger together with everyone in the automotive industry. The many companies referred to as "small and micro-sized enterprises" have talented people who have sustained Japanese manufacturing and many excellent technologies that are yet to fully blossom.
Expanding our technological options based on what we have accumulated while leaving no one behind-that is the path we want to take to achieve carbon neutrality. It will not be an easy one, but I believe that it is my role, as JAMA chairman, to lead the efforts by showing this mission and to ensure that the hard work of the people in the genba will contribute to a better future.
I believe that the automotive industry has played a role as a "pacemaker" for the economic recovery during the COVID-19 crisis. For carbon neutrality as well, I want the automotive industry to play a significant role by fully leveraging the potential of the 5.5 million people working in the industry. I would like to ask for your continued kind support for all our future endeavors.
HIDAKA Yoshihiro, Vice Chairman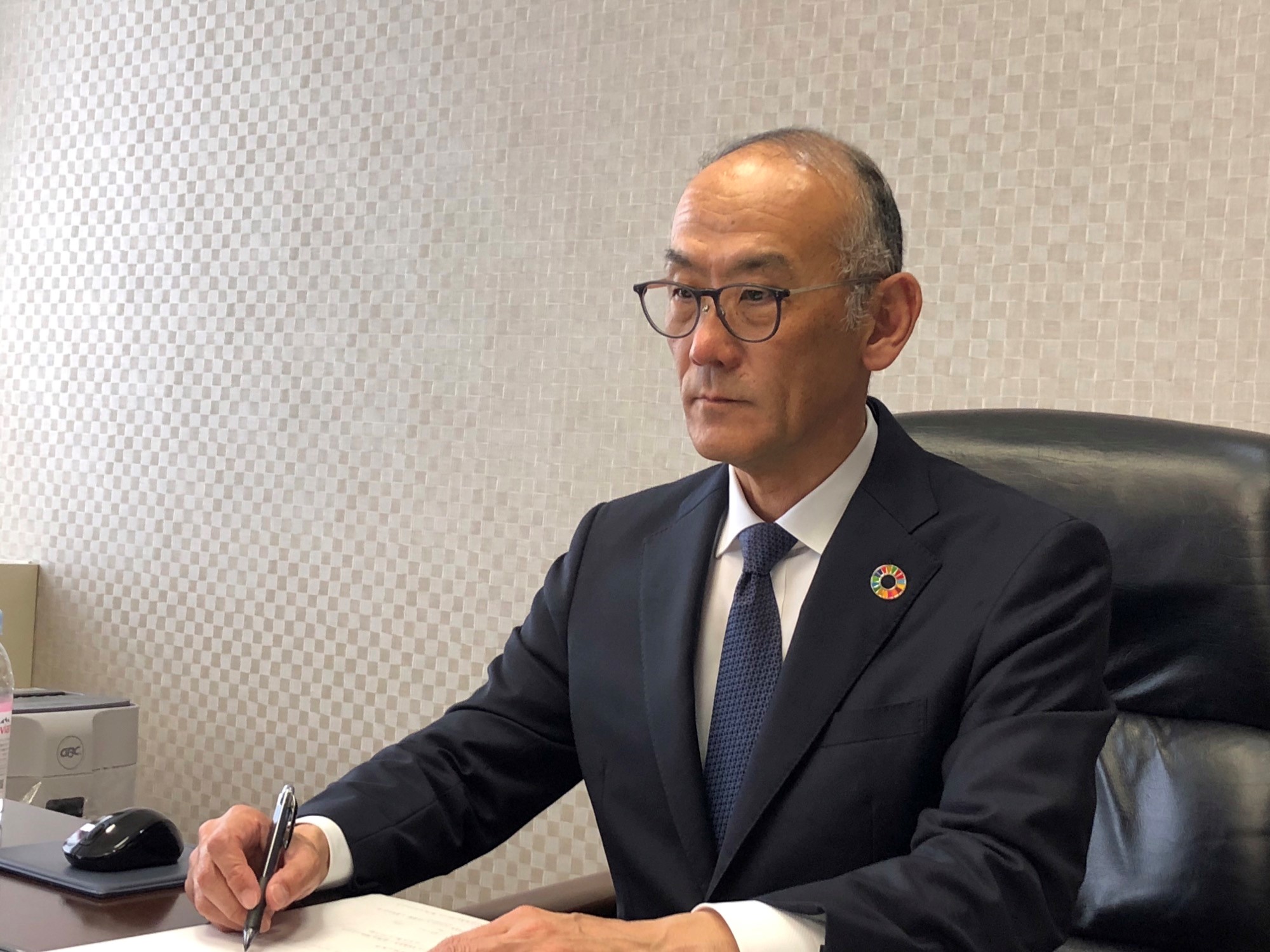 Amid the difficulties brought on by the coronavirus pandemic, I would like, first, to take the opportunity of this press conference to express my profound gratitude to the country's medical professionals and essential workers for their selfless support of those afflicted. Thank you very much.
Last autumn while the pandemic was in a further stage of acceleration, I began my term as vice chairman and the top motorcycle manufacturing representative of JAMA, the Japan Automobile Manufacturers Association, at a time when JAMA was engaged in comprehensive organizational restructuring and reform, which it continues today.
At that time, I stated in my inaugural speech that in my continuous involvement in activities to promote the development of global technical regulations and expand motorcycle value, I had often felt an inclination towards protectiveness. On this occasion, therefore, I would like to stress my intention to help strengthen JAMA's proactive roles in constructively addressing the regulatory and other critical global issues facing our industry and in increasing the number of motorcycle fans in this now-unfolding era of vehicle electrification.
In the less than one year since my appointment, JAMA's Motorcycle Committee has pressed ahead with new initiatives to bring organizational reforms into reality, and I am eager to see continuous transformative changes being made within the Committee, through the cooperation of all the motorcycle manufacturing members of JAMA.
KATAYAMA Masanori, Vice Chairman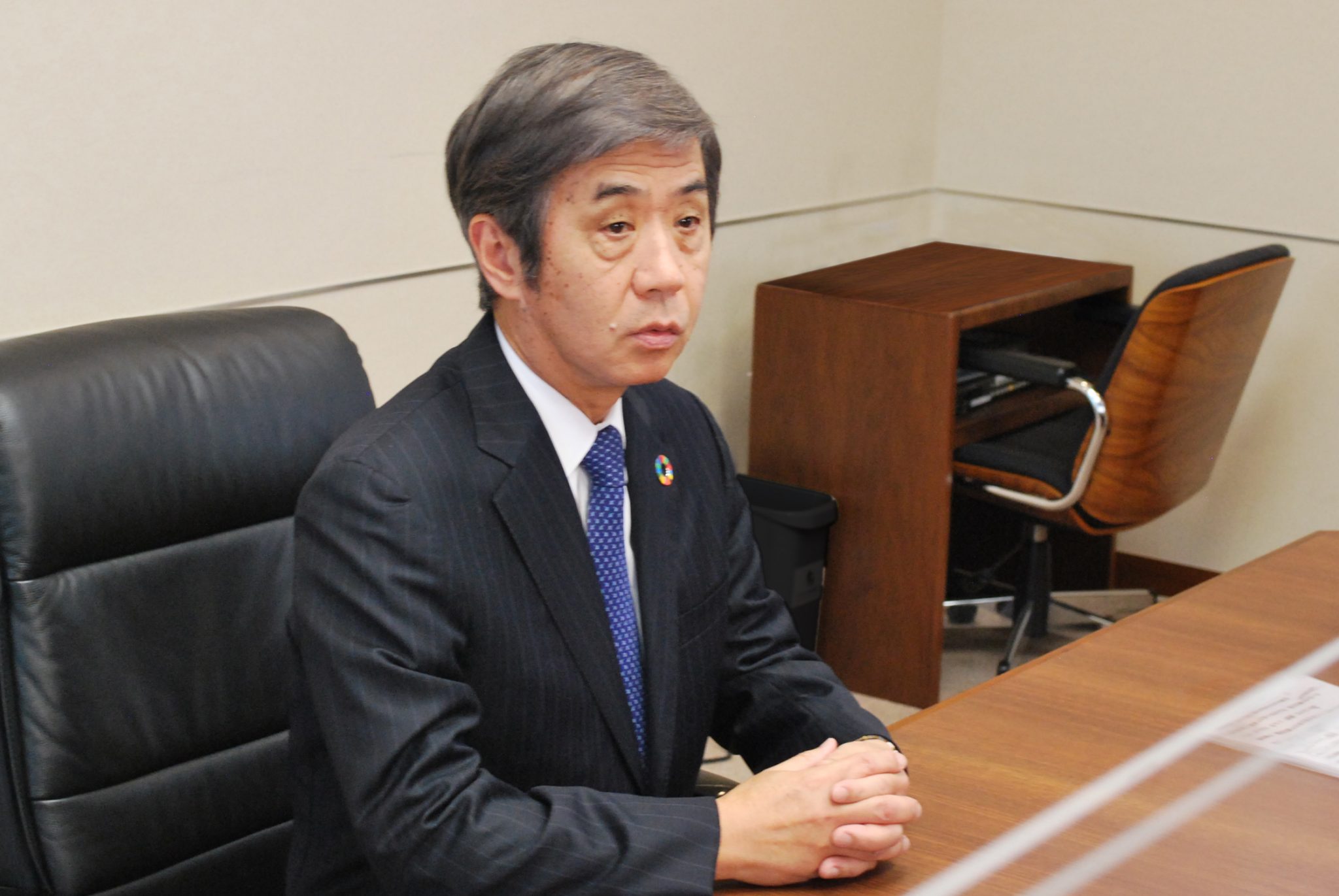 Last fiscal year marked a totally unprecedented and turbulent year during which the automobile industry strove to maintain stable employment and a stable economy amid the combat against COVID-19. Obviously, the pandemic remains close at hand, and I would like to thank the people on the medical fronts and those in the trucking, bussing and other sectors, without whom we could not have put up a good fight against the vicious virus.
In my view, the most significant development of last fiscal year was the sharing of a sense of crisis among five automobile-related industry associations including JAMA, and their collaborative activities to brace the industry against the impacts of the pandemic. I observe that since last fiscal year, under the leadership of its chairman Akio Toyoda, JAMA has been implementing organizational reforms at a steady pace, while transcending the often conflicting interests of its member companies in order to fulfill the industry's responsibilities in regard to various social issues. Whatever success JAMA has achieved in its ongoing efforts at self-renewal are in large part attributable, I believe, to every member company's sense of total involvement in those efforts.
If I may speak from the specific standpoint of heavy-duty vehicles, there is no doubt that commercial vehicles such as trucks and buses constitute an essential part of the social infrastructure that supports the conduct of daily life. Professional drivers and others engaged in the business of goods and passenger transport are protecting daily life on the front lines. In order to reward the efforts of these essential workers, we owe it to them to achieve the Japanese government's carbon-emission reduction targets for heavy-duty vehicles as an integral part of the effort to build a carbon-neutral society. Many wide-ranging social issues will need to be addressed, through tight teamwork among not only the makers of heavy-duty vehicles but all of JAMA's member manufacturers.
Full Archive of Press Conference
English closed captions available for Chairman and Vice Chairmen remarks