Press Conference
"Fulfilling a Central Role in Society": JAMA Chairman Akio Toyoda On Tohoku Recovery and Carbon Neutrality
"Fulfilling a Central Role in Society": JAMA Chairman Akio Toyoda On Tohoku Recovery and Carbon Neutrality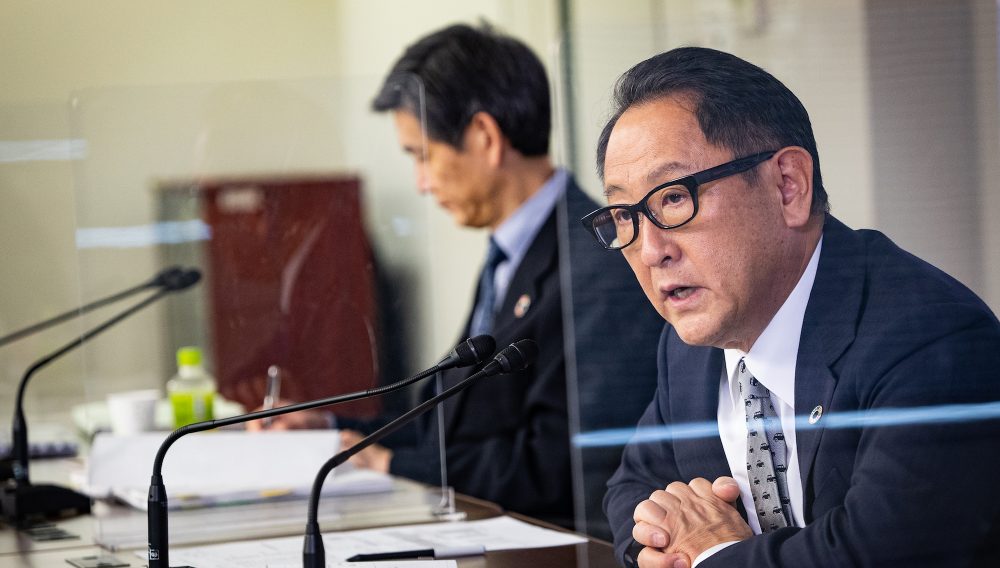 Becoming a driving force for recovery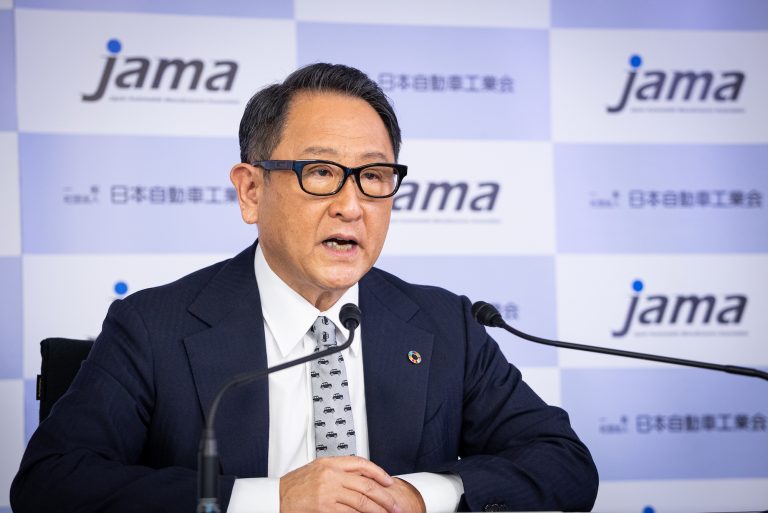 First, I would like to express my deepest sympathies to all those affected by the 2021 Fukushima Earthquake.
Today is the 10th anniversary of the Great East Japan Earthquake.
Ten years ago today, half of the Japanese archipelago was severely damaged, plunging us into the depths of despair.
At that time, the Japanese automotive industry was struggling against an extremely severe business environment known as the "Six Hardships".
Due to a super-strong yen, with the yen-to-dollar exchange rate having settled in the 80-yen range, and power shortages caused by the earthquake, domestic manufacturing was forced into a difficult situation where it would make more sense to produce overseas.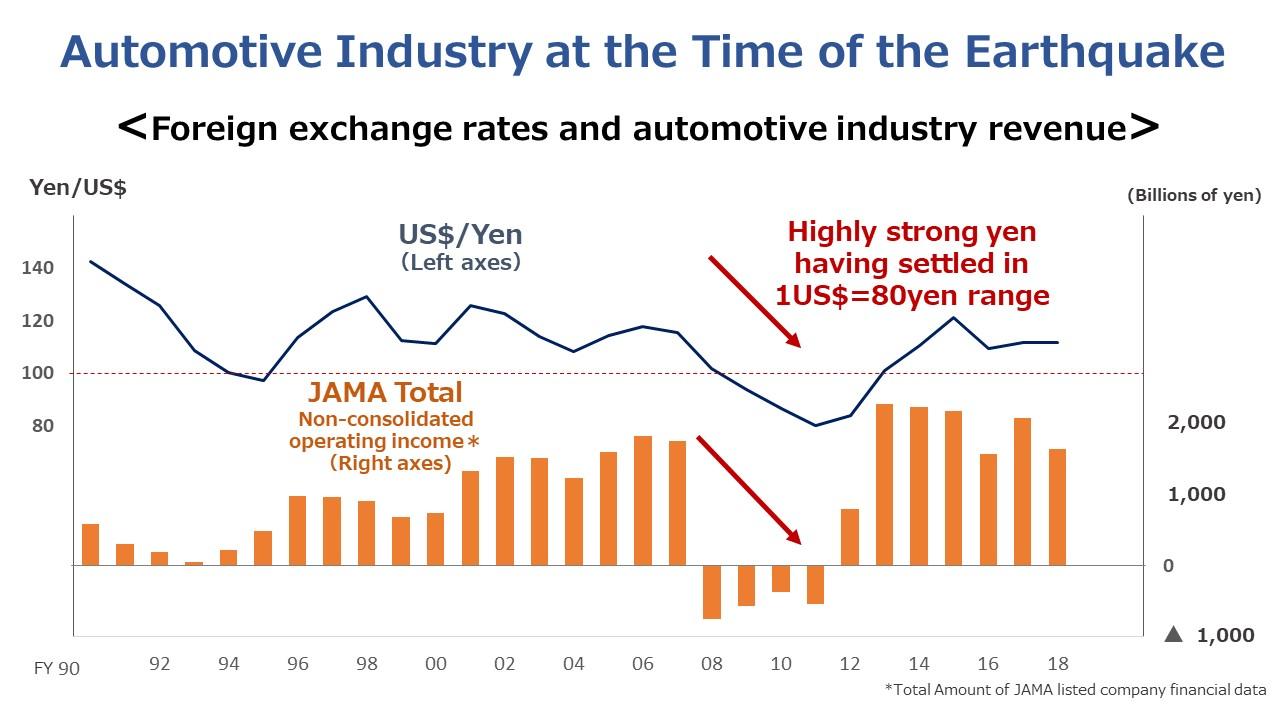 While other industries shifted overseas, the automotive industry had to grit to successfully safeguard employment and the foundation of manufacturing in Japan.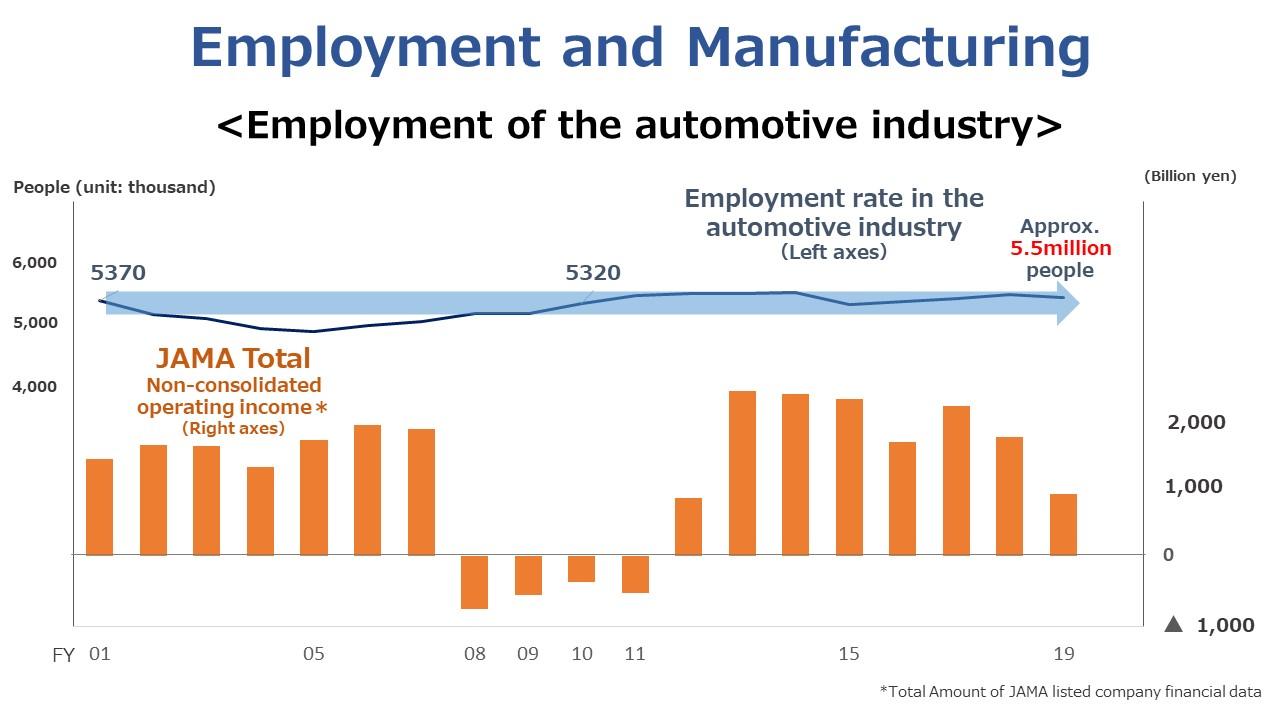 I think that our sense of responsibility as a core industry and love of our home country was what propelled us.
At that time, there was an onslaught of statements about the automotive industry being mature and that a new industry was needed to replace it.
But the people of Tohoku were the exception.
Putting their hopes in the automotive industry, they put us right in the middle of recovery efforts.
We wanted, as well, for us to be a force for reconstruction no matter what. In 2013, under the banner of JAMA, engineers from various companies joined hands to reproduce the Miracle Pine Tree of Rikuzentakata City (in Iwate Prefecture) using sheet metal.

That was because we wanted to express hope for the future based on the power of manufacturing and deliver such to the people of Tohoku.
Creating the future together with the people of Tohoku through the automotive industry…
With this sentiment, that is what we have been doing for 10 years.
Nissan has continued to produce engines in Fukushima.
Toyota has positioned Tohoku as its third production base in Japan after Chubu (Central Japan) and Kyushu, building a foundation for automobile production, including an academy for cultivating talents in manufacturing.
And most importantly, numerous local companies have taken on the challenge of manufacturing automobile components.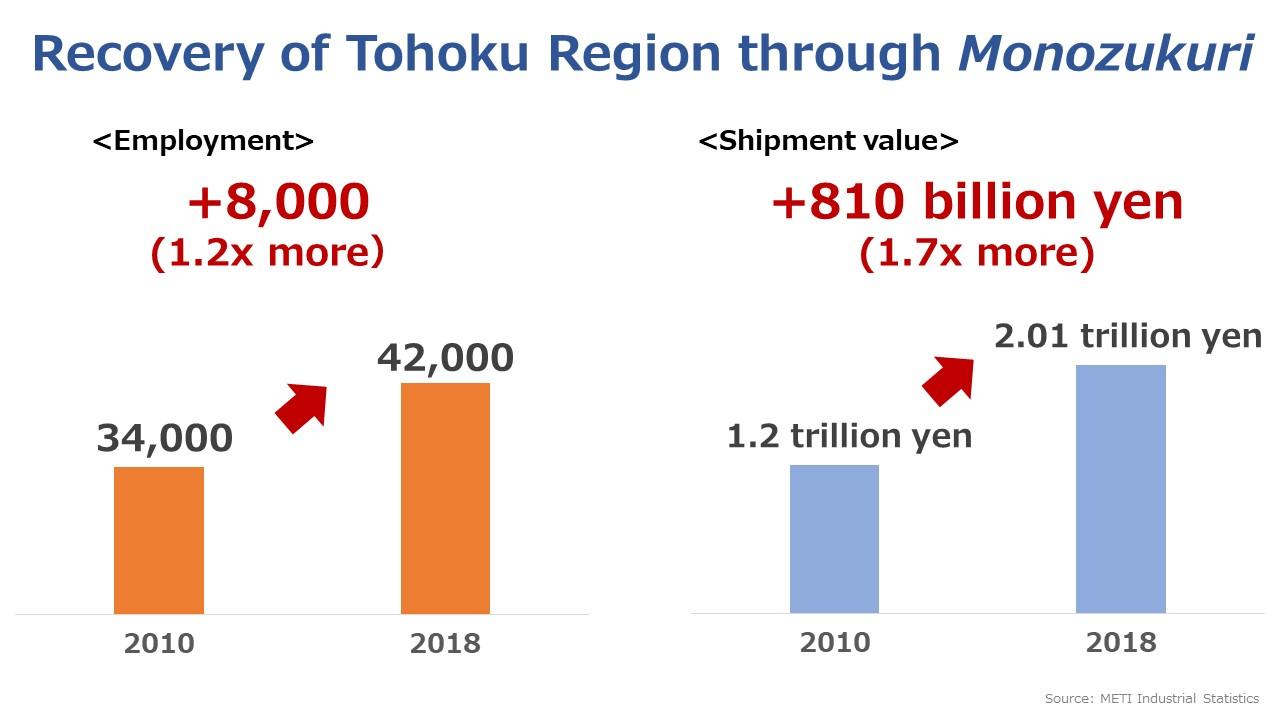 As a result, automotive industry employment in Tohoku has increased by roughly 8,000 jobs, and the shipment value of automobiles and parts has increased by 800 billion yen.
Electrified vehicles claim the lion's share of Tohoku automobile production, accounting for more than 80 percent of total vehicle output.
I believe that the automotive industry has firmly planted roots in the Tohoku region and, while doing so, has advanced environmental responses for the future.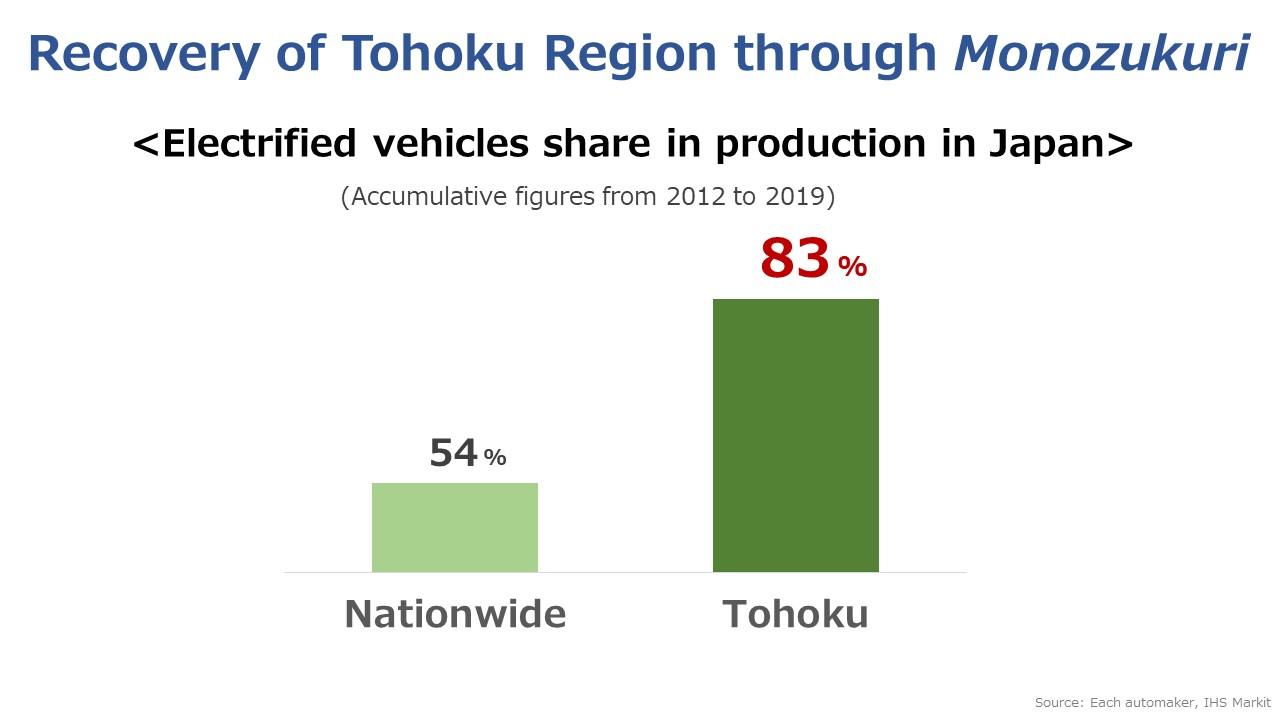 Creating the future: Achieving carbon neutrality
Ever since the disaster, I have been visiting Tohoku every March. That includes this year, with my having visited Miyagi and Fukushima prefectures last week.
At a hydrogen production base in Namie Town, Fukushima Prefecture, a verification trial for the development of green hydrogen is steadily progressing under the leadership of Prime Minister Suga.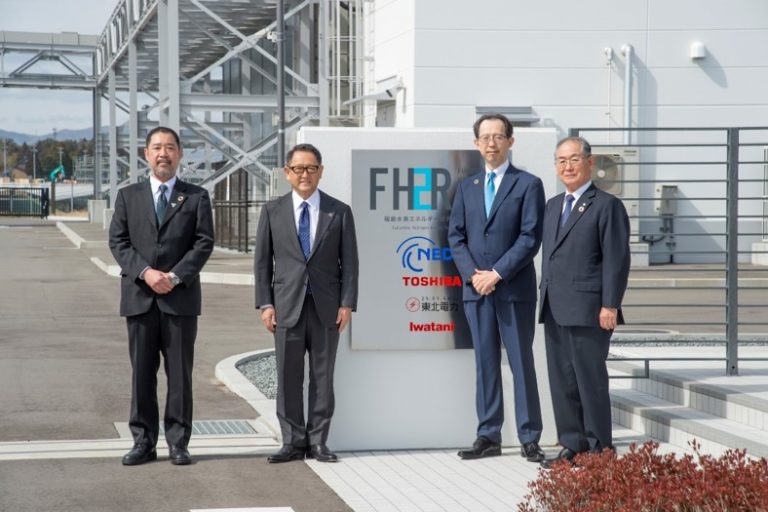 To realize a hydrogen-based society, it is important to connect all the processes of making, transporting, and using.
I hope that the automotive industry, which is on the transporting and using sides, will apply the knowledge it has thus far gained to more deeply engage in the national and Fukushima Prefecture's efforts.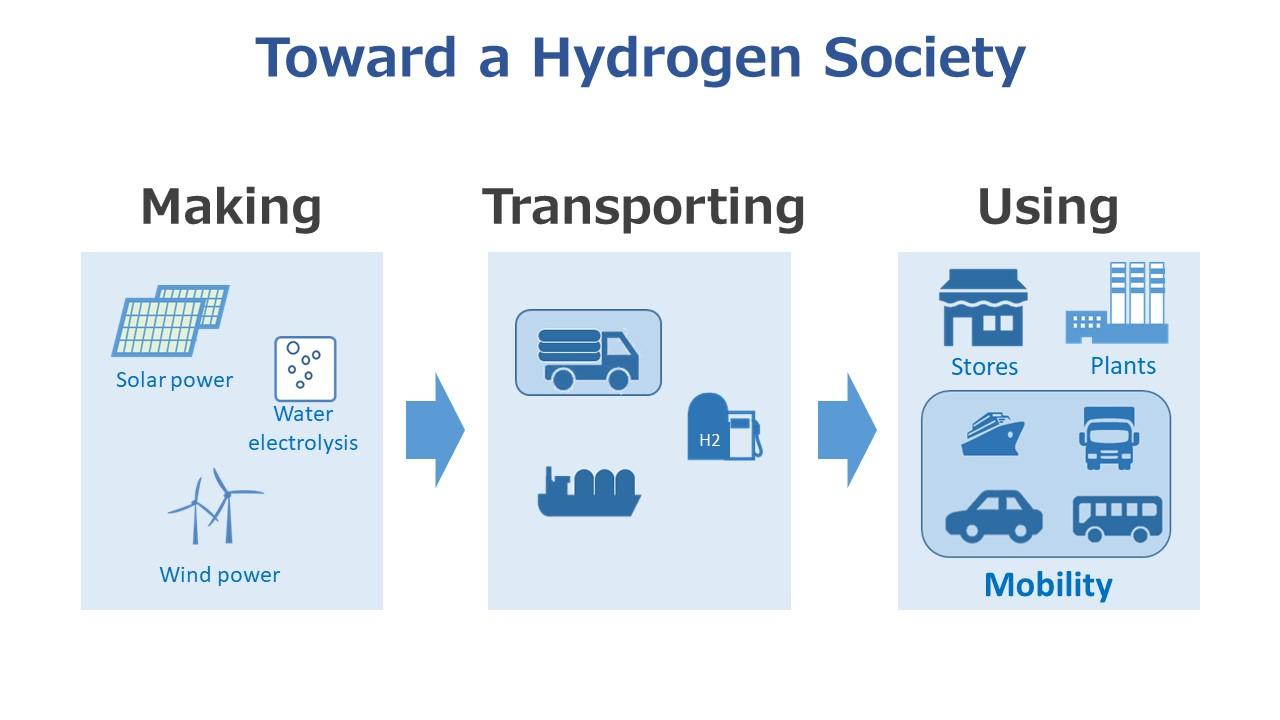 Governor Masao Uchibori of Fukushima Prefecture and Mayor Kazuhiro Yoshida of Namie Town told me that the population of Namie Town once bottomed out at zero due to the nuclear accident.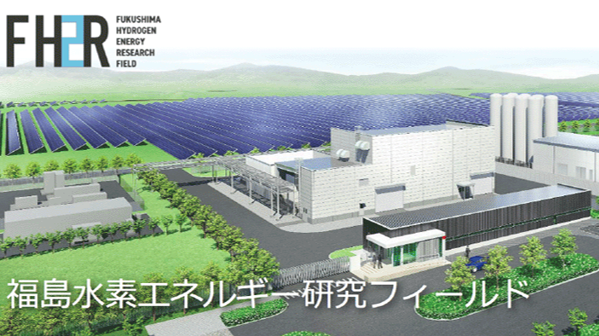 They said that damage due to misinformation continues and that they want to not only bring back normal daily life but also create the future there.
I believe that it is the automotive industry's task to realize the future of a carbon-neutral society together with everyone in Tohoku.
That is why I want the automotive industry to fulfill a central role in carbon neutrality as well.
To achieve carbon neutrality, energy policy and industrial policy must be considered as a set.
Many hurdles must be overcome. Many industries are under pressure to change. The same applies to our daily lives.
However, Japan has an automobile industry that has a full lineup of electrified vehicles and energy-saving technologies as its strengths.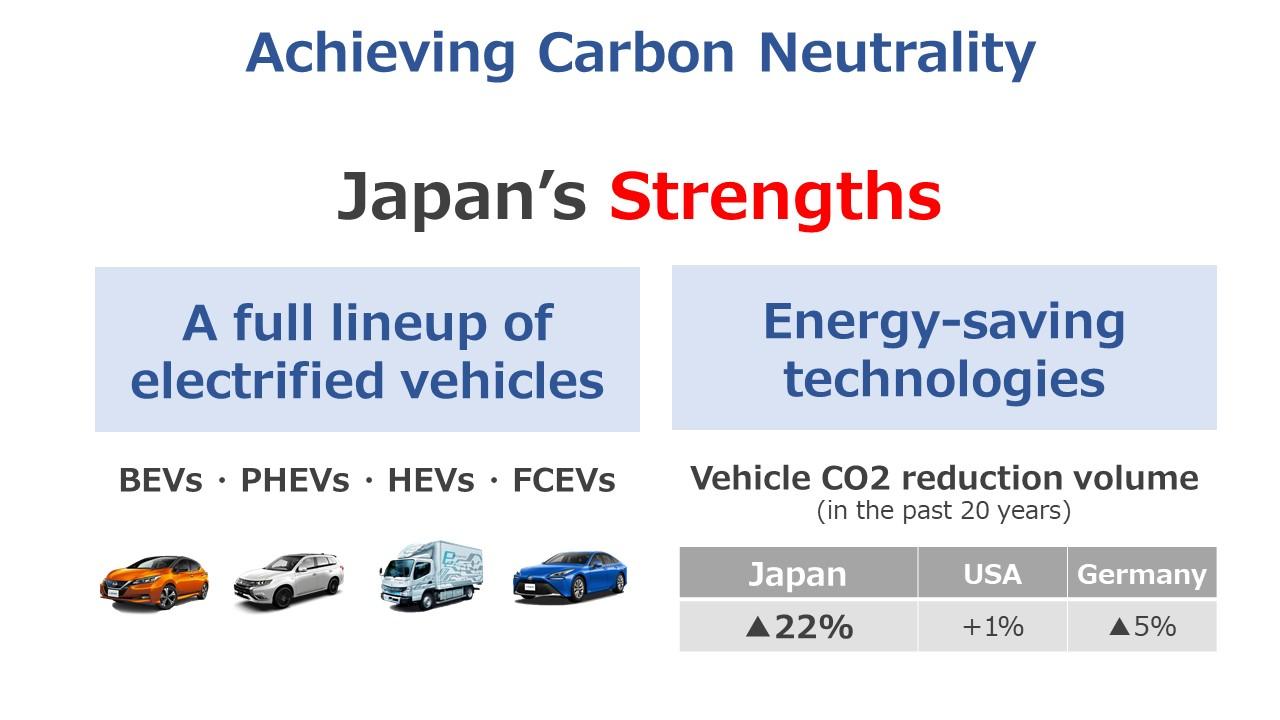 Our colleagues who have supported mobility in Japan even during the ongoing COVID-19 pandemic number 5.5 million.
Also, there are customers in Japan who actively welcome electrified vehicles and help them develop.
And there are companies and people who act with consideration toward the future and the next generation.
With everyone aligning their strengths, I would like us to create the future of Japan together.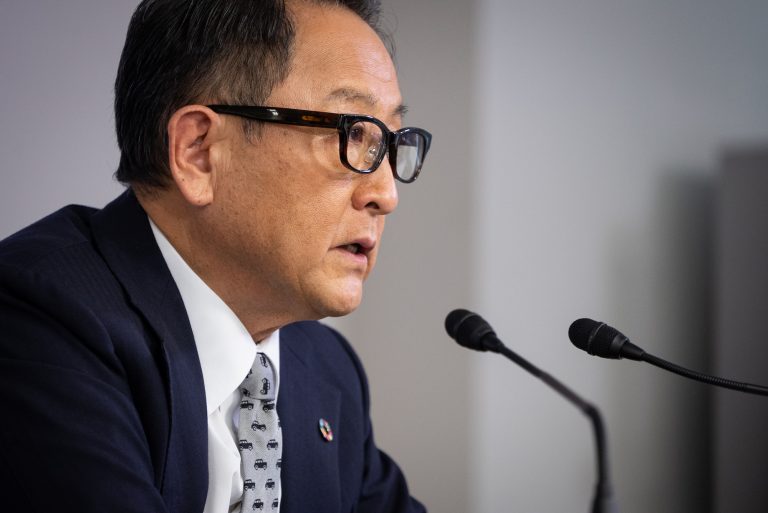 Together with our 5.5 million colleagues, we will continue to make concerted efforts for the future of Japan, and we would humbly appreciate your kind support.
Full Archive of Press Conference
English closed captions available for the Chairman remarks.