Press Releases
JAPAN MOBILITY SHOW 2023 Closes
Final visitor tally: 1,112,000
JAPAN MOBILITY SHOW 2023 Closes
Final visitor tally: 1,112,000
The Japan Automobile Manufacturers Association, Inc. (Chairman: Akio Toyoda) is pleased to announce that Japan Mobility Show 2023, which was held at Tokyo Big Sight in the Ariake district of Koto-ku, Tokyo from October 26 (Thursday) through November 5 (Sunday), 2023, drew a total of 1,112,000 visitors.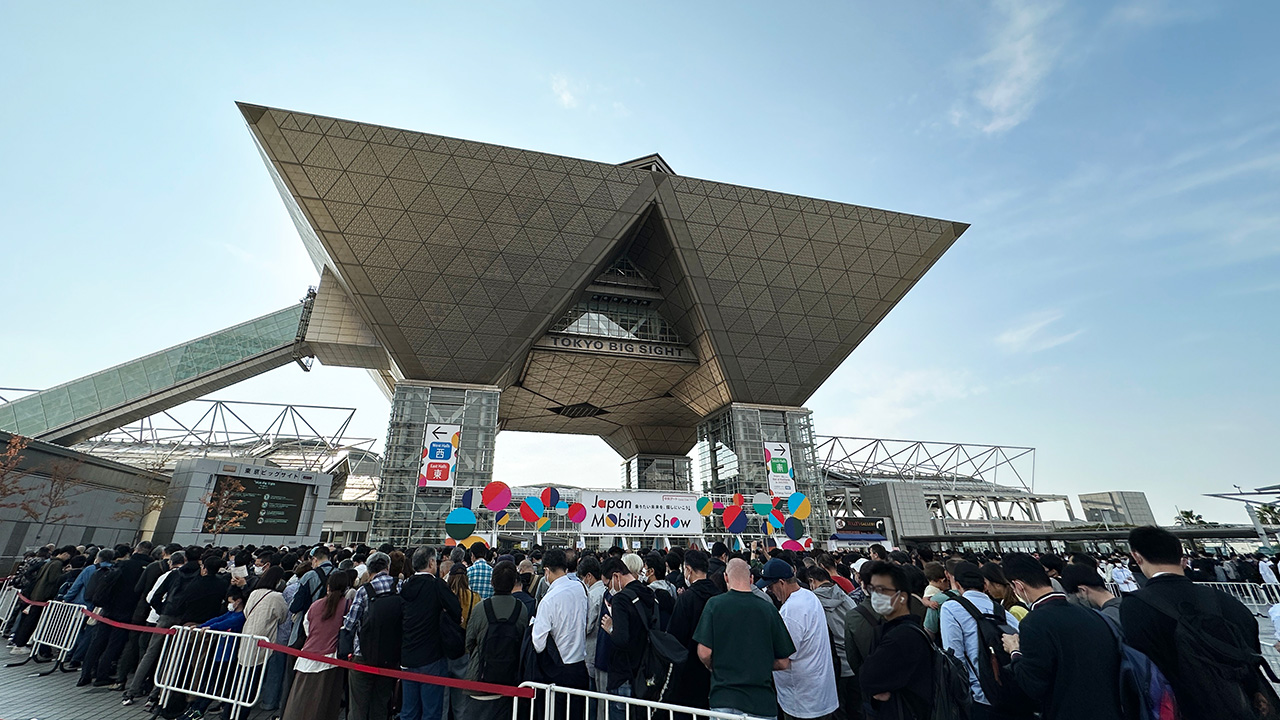 "Discover a future you can't wait to navigate" was the theme of this year's Japan Mobility Show in which 475 companies and organizations participated, representing not only the automotive industry but also multiple other industries, including established companies as well as startups. JAMA, the organizer of the event, would like to express its deepest gratitude to everyone, beginning with the show's visitors and exhibitors, who helped make Japan Mobility Show a success.
In Japan, the automobile and auto-related industries employ a total of 5.5. million people and 8.5 million people are engaged in mobility-related work. We believe that mobility in the future will become more than just transportation and evolve into innovations that move people both physically and emotionally. Our aim is to partner across industries to create the future of mobility, optimizing our strengths by coming together to drive Japan forward.
Some highlights:
Tokyo Future Tour drew approximately half a million visitors.
Startup Future Factory featuring the Pitch Contest & Awards program showcased 116 startups and the following awards.

Grand Prize:

NearMe, Inc. (Excitement x Mobility category) ¥10,000,000

Second Prize:

Global Mobility Service Inc. (Life x Mobility category) ¥1,000,000
Zip Infrastructure, Inc. (Infrastructure x Mobility category) ¥1,000,000

The Business Matching Events program resulted in more than 430 discrete and ongoing business negotiations.

Japan Future Session welcomed over 42,000 participants/viewers.
Out of KidZania in Japan Mobility Show 2023 featuring job roleplaying for children drew a total of 13,000 participants.
The show's official app, My Favorite Mobility Guide, had 160,000 downloads.