Press Conference
JAMA Heads Gather on Eve of G7 Hiroshima Summit
JAMA Press Conference May 2023
JAMA Heads Gather on Eve of G7 Hiroshima Summit
JAMA Press Conference May 2023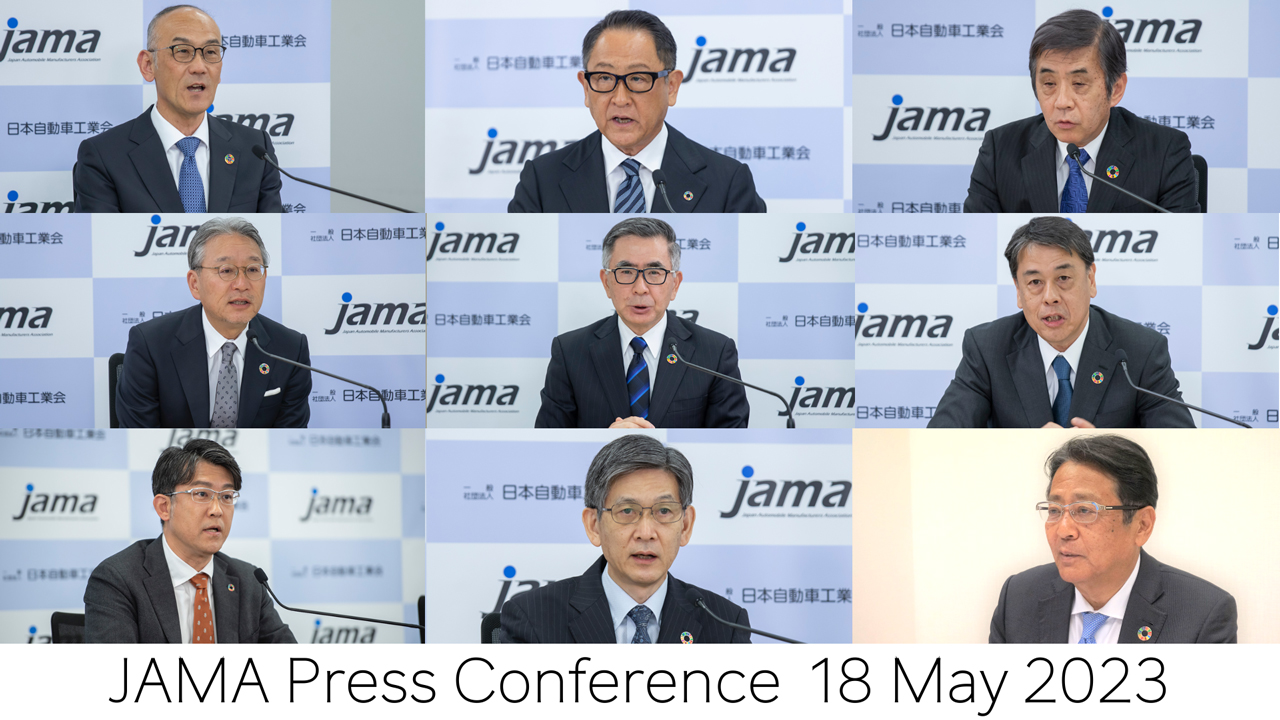 On May 18, 2023, the Japan Automobile Manufacturers Association (JAMA) held an online press conference. Coming on the eve of the G7 Hiroshima Summit, the briefing sought to inform world leaders about Japan's unique path to carbon neutrality. At the press conference, all seven JAMA vice chairmen were present alongside Chairman Akio Toyoda. They were also joined by Executive Director Akira Marumoto of Mazda, whose headquarters are located in Hiroshima.
Full Archive of Press Conference
TOYODA Akio, Chairman
(Chairman, Toyota Motor Corporation)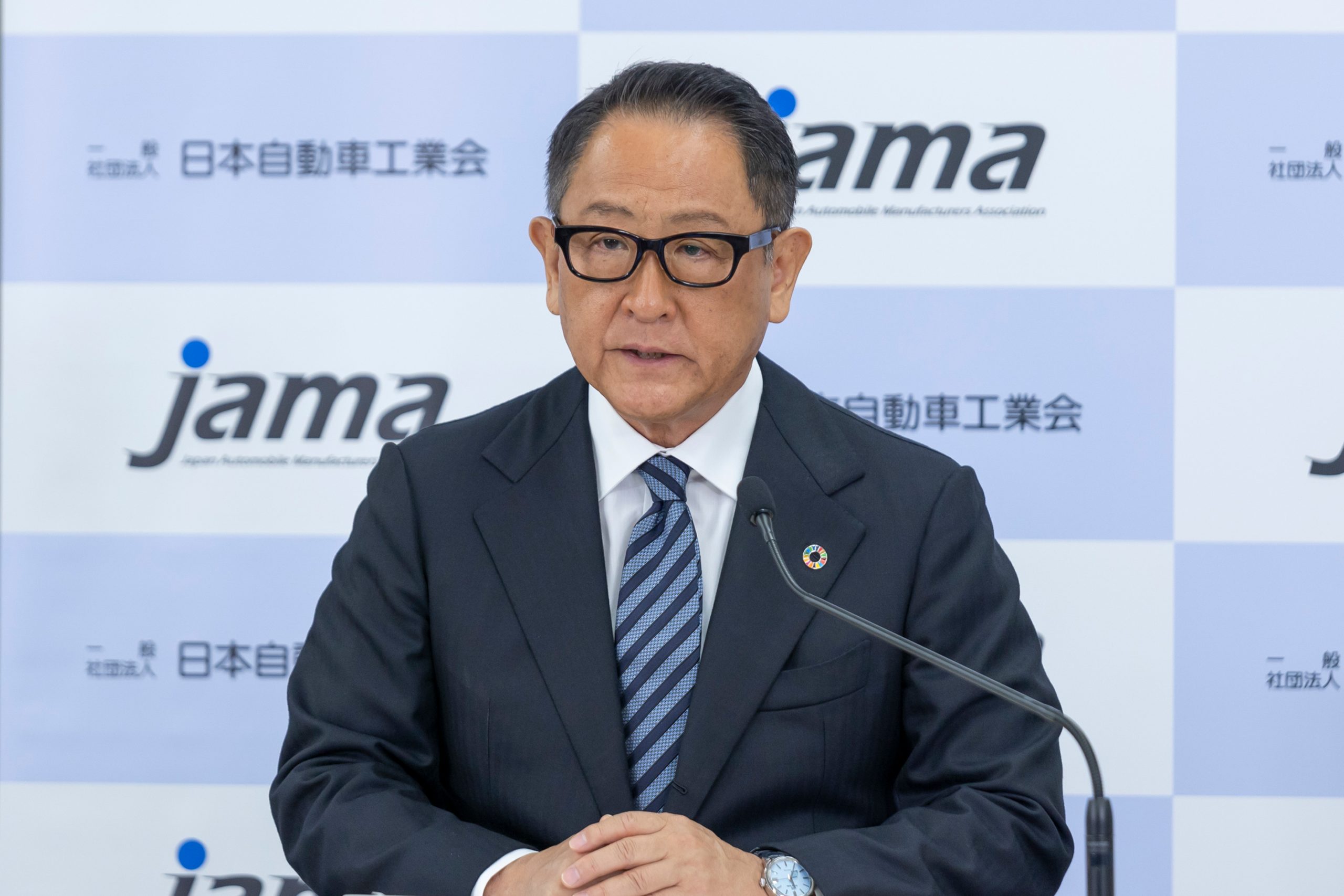 Tomorrow, the G7 Summit will get underway in Hiroshima. As the situation in Ukraine brings uncertainty and growing fears of nuclear escalation, I see it as highly significant that the G7 nations have gathered in Hiroshima, the site of an atomic bombing, to discuss global peace and sustainable development.
Japan is the only country to have experienced an atomic bomb. As the nation's auto industry, our core desire is to help ensure peaceful lives for all of the earth's people.
Just four months after that tragic day 78 years ago, Mazda restarted production of its three-wheelers, greatly contributing to the revival of its native Hiroshima.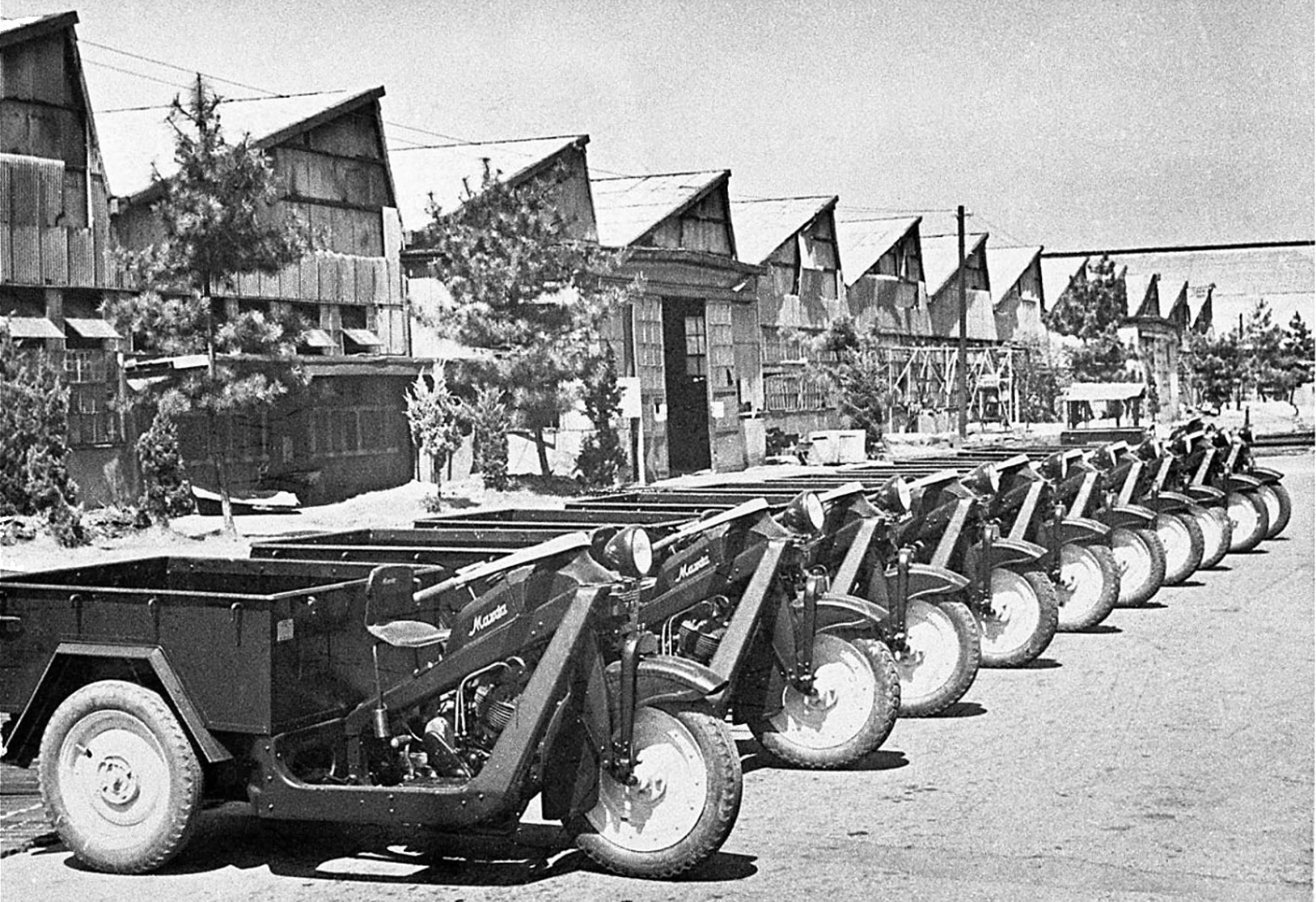 Desperate to recover from the ravages of war, everyone worked together, with Subaru producing bicycles and agricultural machinery as Toyota made cooking pots. Seventy-eight years on, cars have become an even more integral part of our society and planet.
We want to sustain the lives of people all around the world, ensuring that no one is left behind, and safeguarding a bountiful earth. This vision is linked to our pursuit of carbon neutrality.
Japan's auto industry serves a global market with a full lineup of products, from passenger cars to minivehicles, heavy-duty, and motorcycles.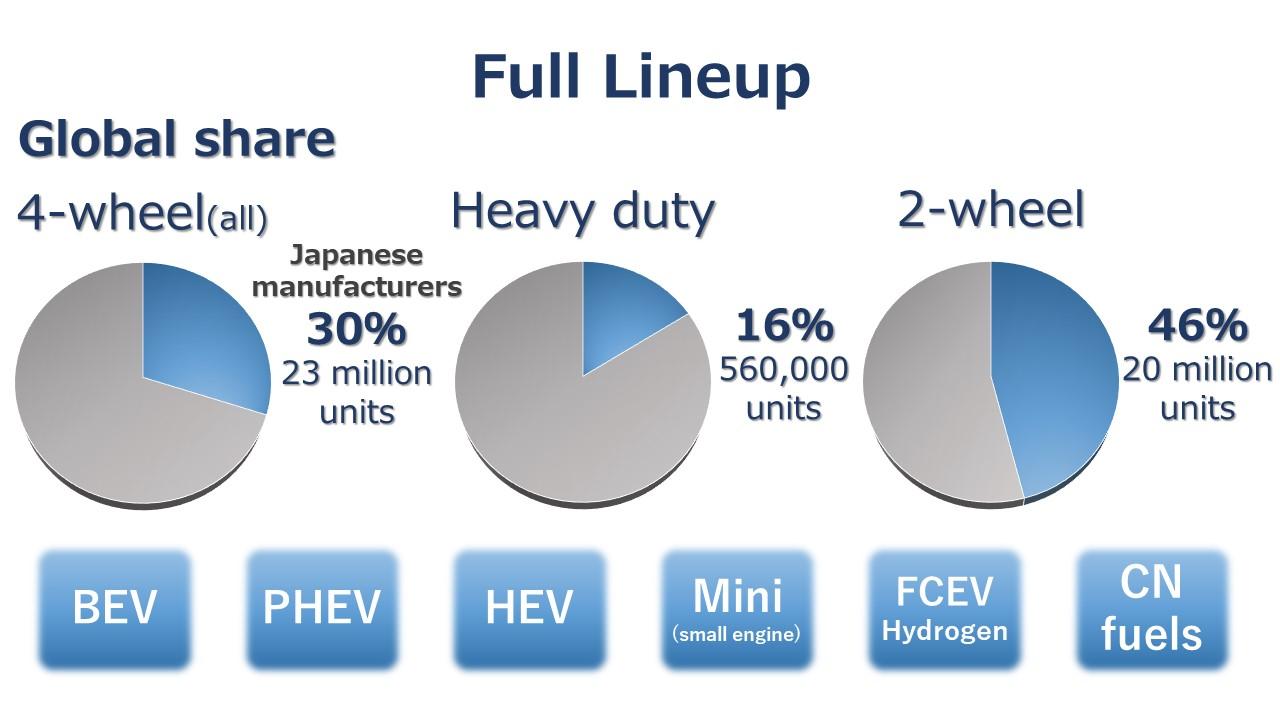 No other country is home to such a diverse array of automotive companies. And with battery electric vehicles (BEV), hydrogen, and hybrids (HEV), I believe that technological diversity is one of the key strengths built up by Japan's auto industry.
Underpinning all these technologies is the desire to put smiles on the faces of our customers.
Different countries and regions have different cultures and different lifestyles. If the roads are different, the way that cars are used will differ.
Despite everyone living in different circumstances, they are all our customers. We want to embrace the reality of each country and region, respect these differences, and live hand in hand with diversity.
Achieving this requires a diverse range of technologies. Japan's companies must hone the technologies at which they each excel to become more competitive, and then harness these technologies in the regions where they are needed. We believe in this "multi-pathway" approach for the Japanese auto industry.
During the G7 Summit, we will showcase these efforts here in Hiroshima. With the cooperation of partners from various industries, we will exhibit a diverse range of mobility in the hope of demonstrating a uniquely Japanese path to carbon neutrality.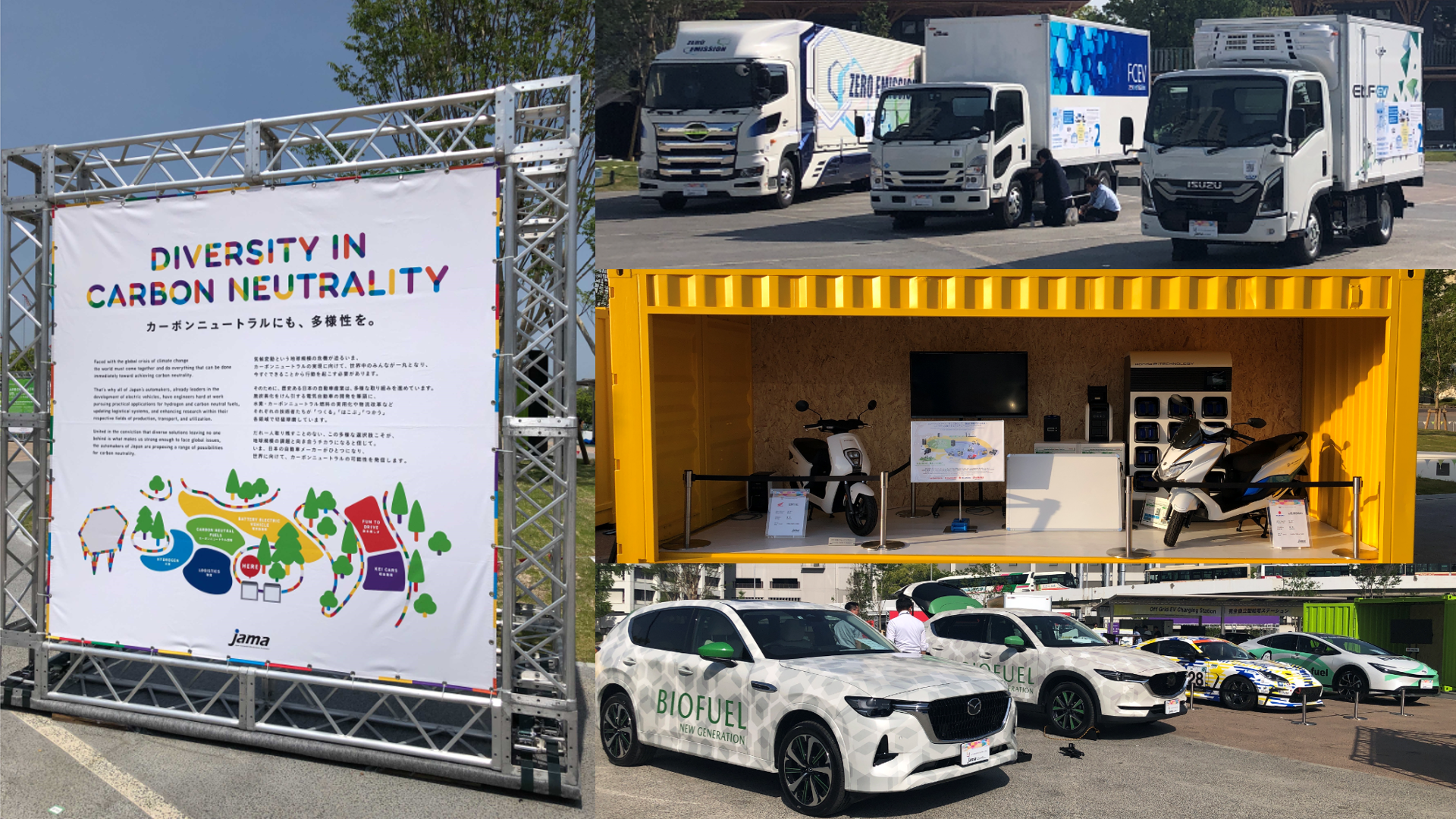 Tomorrow, JAMA's vice chairmen will be in Hiroshima to present the Japanese auto industry's vision for various technologies to the rest of the world.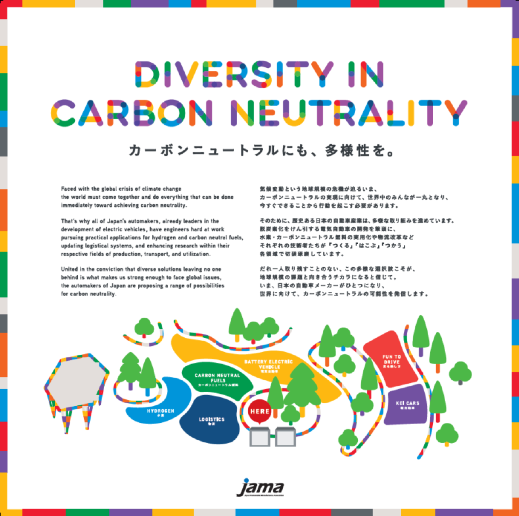 Finally, I would like to share part of a message that two sixth-grade students, speaking on behalf of children everywhere, delivered at the Peace Memorial Ceremony held in Hiroshima on August 6 last year.
Strength does not mean having the advantage and using power
to push your way of thinking on others.
True strength lies in recognizing differences, accepting others,
and trying to understand them with empathy in your heart.
With true strength, there will be no wars.
We cannot change what happened in the past.
We can, however, create the future.
I believe the same holds true for carbon neutrality. We must recognize our differences, and understand each other—then work together to eliminate our common enemy, carbon, as soon as possible by doing what we can do now. In doing so, I believe we can achieve definite results while ensuring that no one is left behind.
I ask for your unwavering support as we continue to work for our future, and for our planet.
The conference moved on to a Q&A session. Vice Chairman Seiichi Nagatsuka responded to comments about the shift to BEVs outside Japan, including regulations.
NAGATSUKA Seiichi, Vice Chairman
(President, JAMA)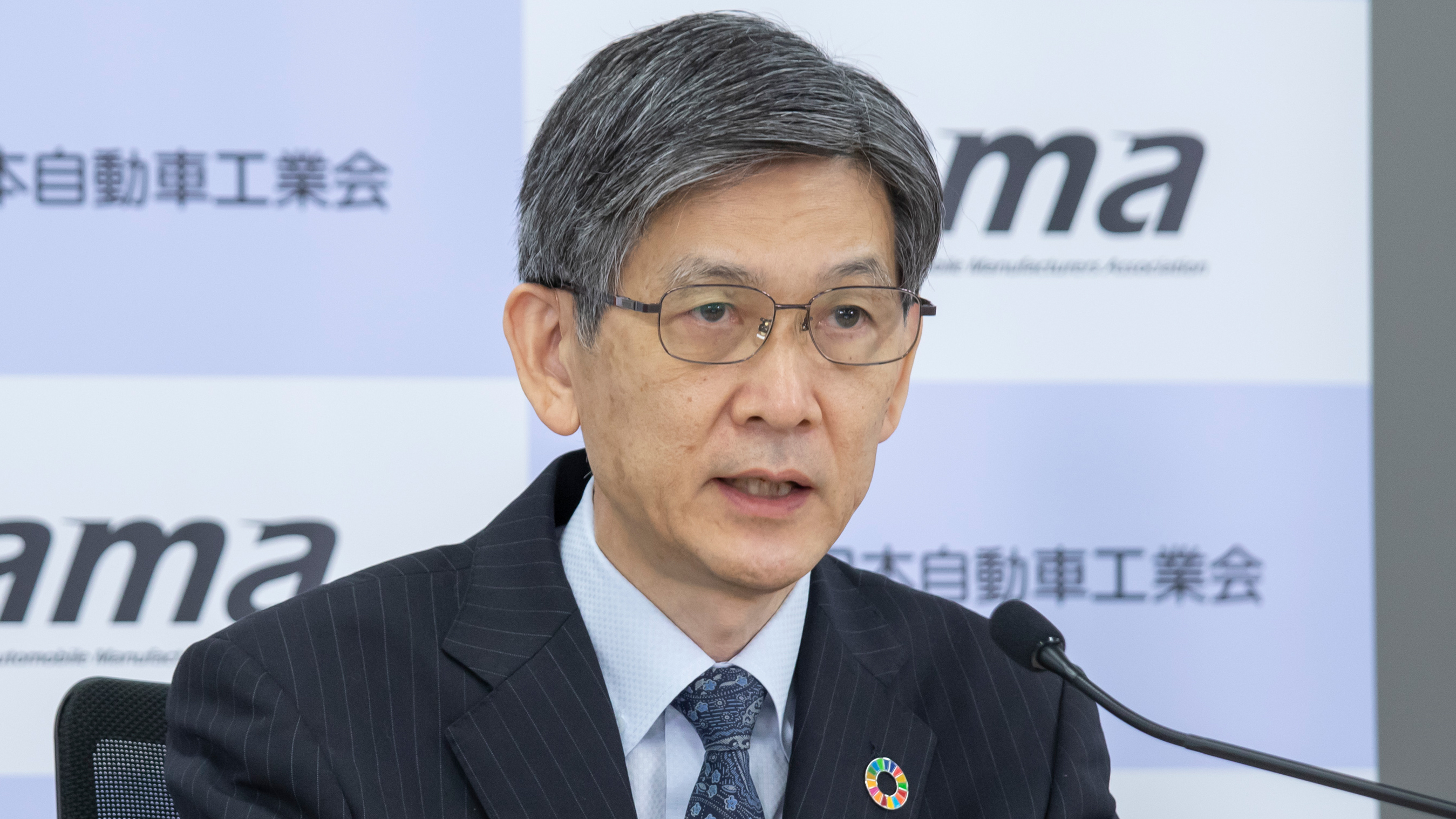 Although the positions of individual countries differ, what I see as the common thread is that all are engaged in discussions toward the ultimate goal of reducing CO2 emissions.
We need to work together, starting with what we can do right now. In this way, we feel that we can achieve definite results, reducing CO2 emissions and preventing global warming, without leaving anyone behind.
MARUMOTO Akira, Executive Director
(President, Mazda Motor Corp.)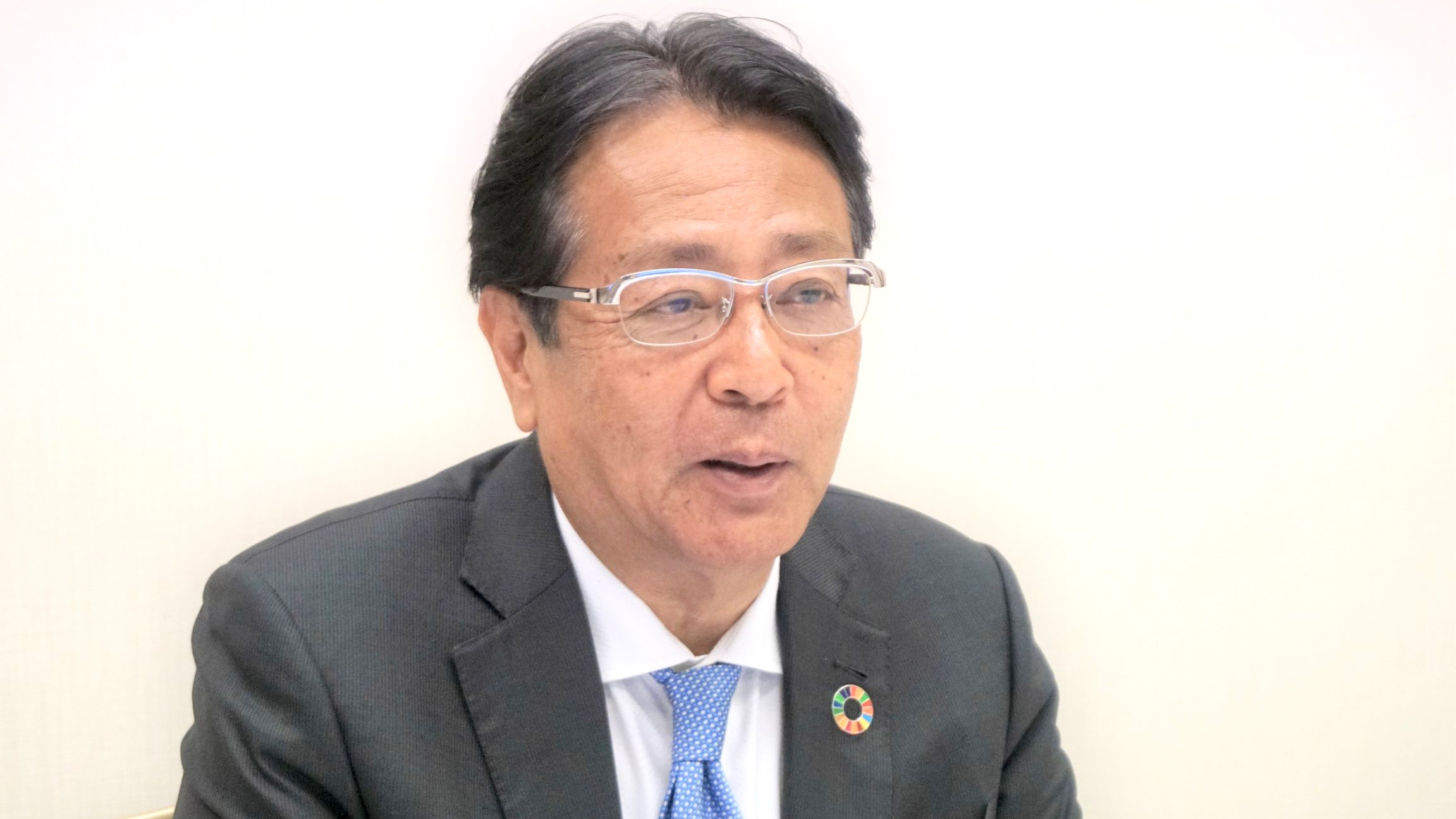 Our display at the G7 venue will be divided into seven zones, showcasing the technologies and products that each company's engineers have poured their souls into developing.
When I visited yesterday to check the preparations, seeing all those different technologies and products was a reminder that diverse options are not only important but also, as the chairman has said, the strength of Japan's auto industry.
Witnessing the passionate vision of each company's engineers, I also gained a sense of our future possibilities.
UCHIDA Makoto, Vice Chairman
(President and CEO, Nissan Motor Co., Ltd.)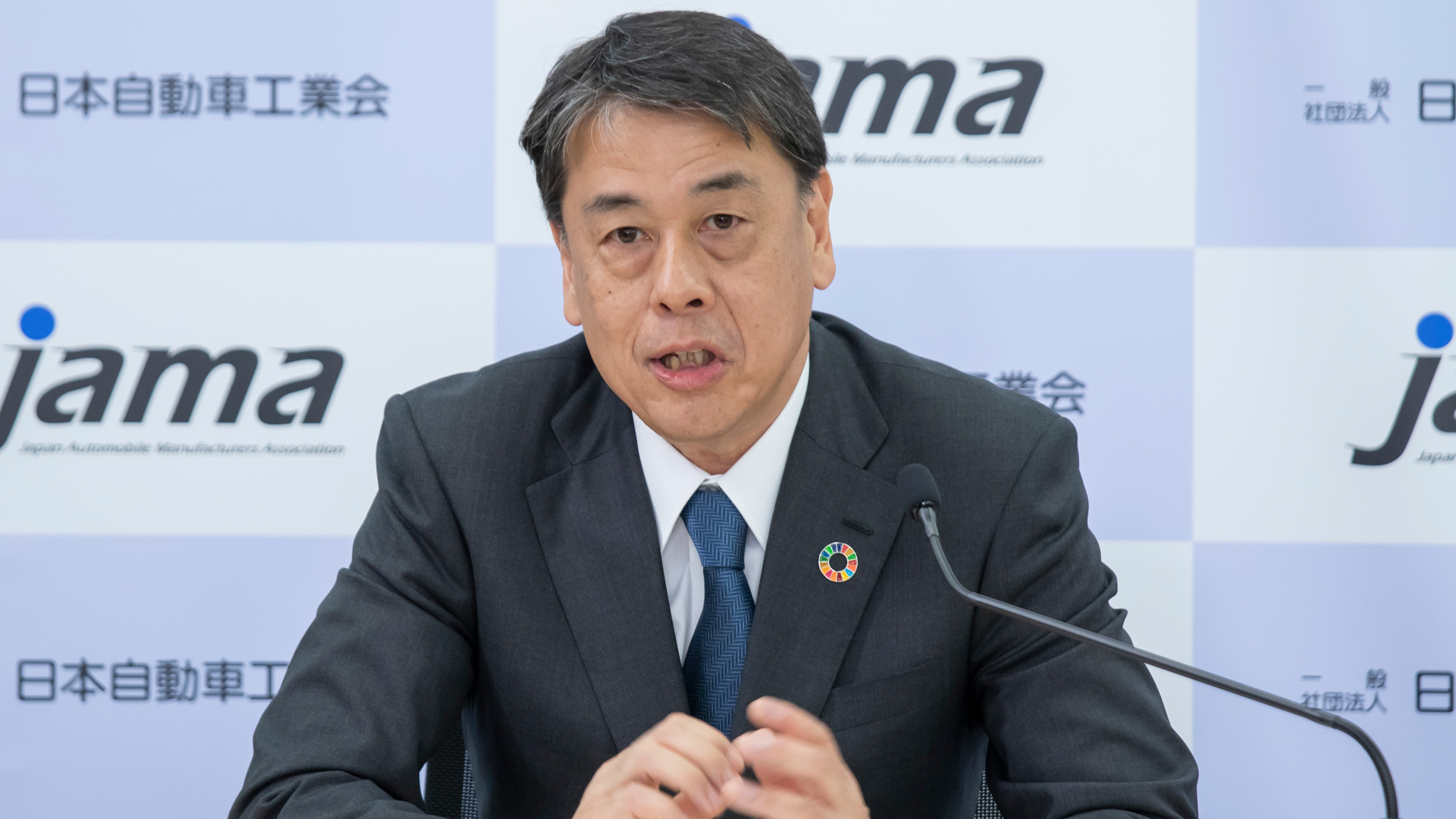 We are showcasing various technologies from different companies to demonstrate our commitment to decarbonization.
We encourage visitors to come to the venue and learn about the initiatives each company is undertaking.
As socially responsible companies, our exhibitions show our genuine desire to address climate change in a meaningful way.
All of us here are approaching this exhibition with the same mindset.
MIBE Toshihiro, Vice Chairman
(President and CEO, Honda Motor Co., Ltd.)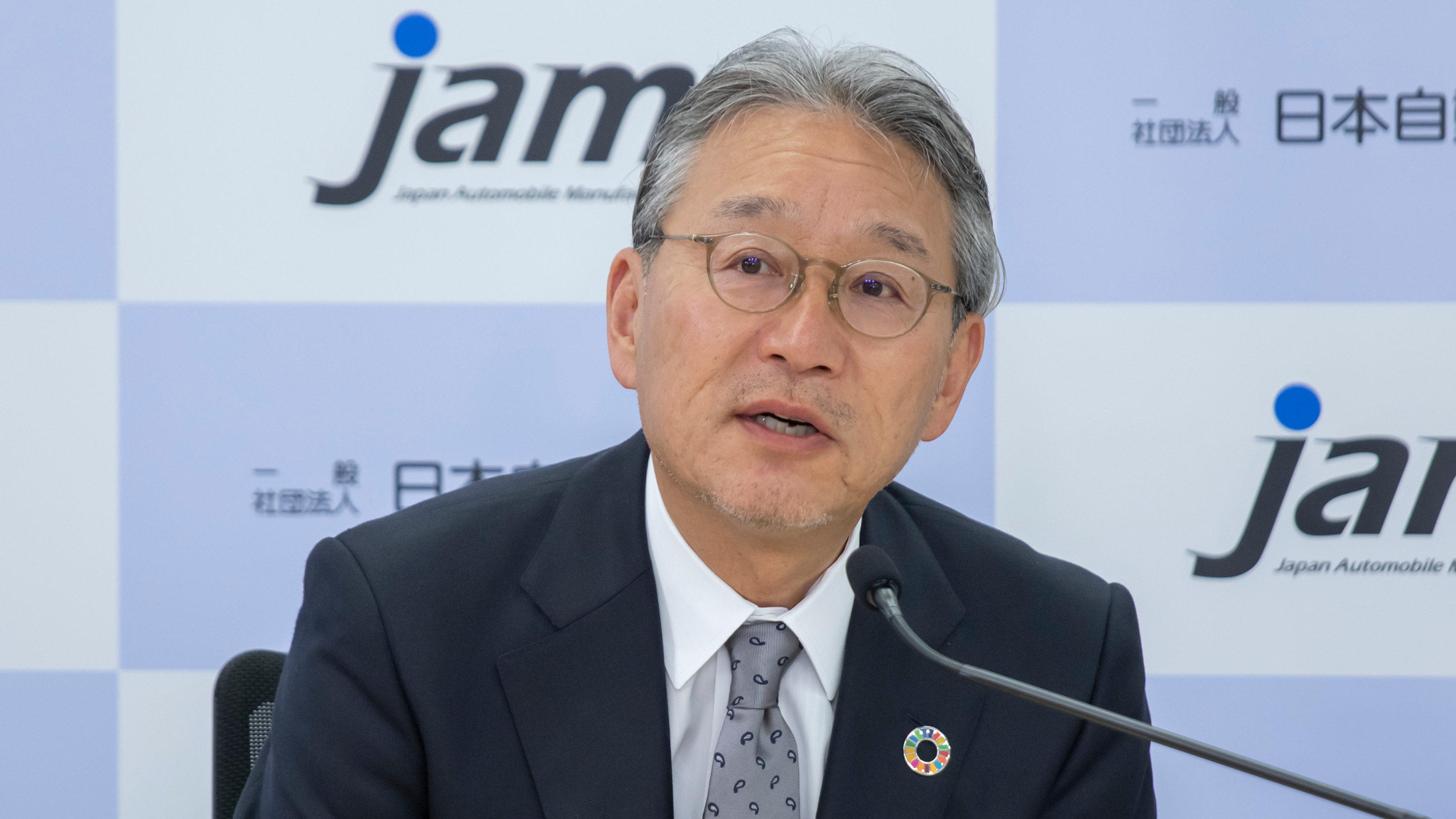 Honda will have 10 electric motorcycle models available globally by 2025. We are also working towards an annual (BEV) target of 3.5 million, roughly 15% of Honda motorcycle sales, by 2030.
Similarly, for four-wheeled vehicles, we have set a goal of BEVs and FCEVs (fuel cell electric vehicles) accounting for 100% of global sales by 2040. To achieve these goals, alongside battery procurement and development, we are also forming robust partnerships with resource recyclers to ensure a stable supply of materials.
SATO Koji, Vice Chairman
(President, Toyota Motor Corporation)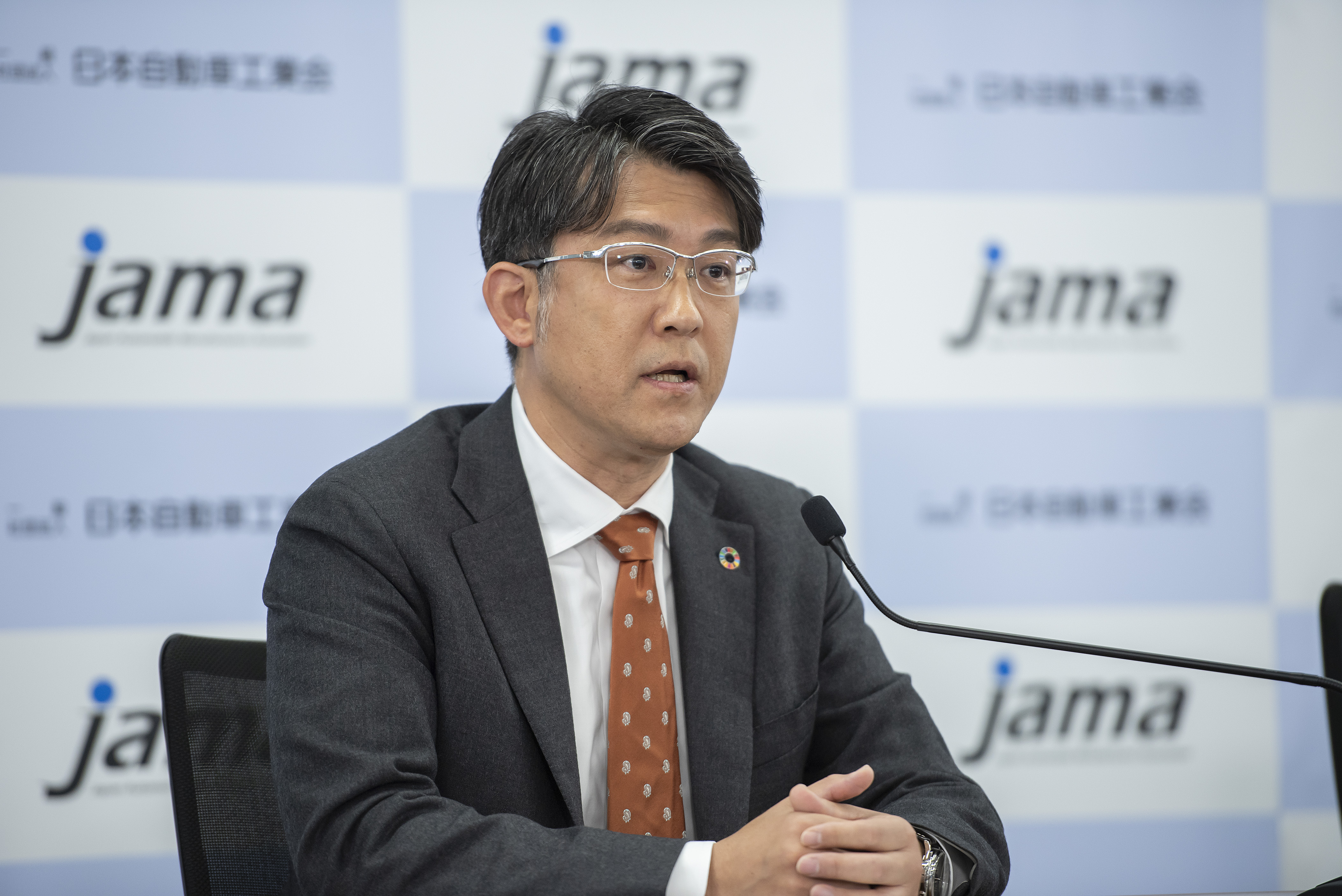 As we prepare a wide range of solutions, from BEVs to hydrogen, under our multi-pathway approach, we see the development of supply chains and infrastructure as crucial elements.
Through concrete action, we hope to show the world Japan's unique approach to carbon neutrality. This mindset has driven our preparations for the G7.
KATAYAMA Masanori, Vice Chairman
(Chairman, Isuzu Motors Ltd.)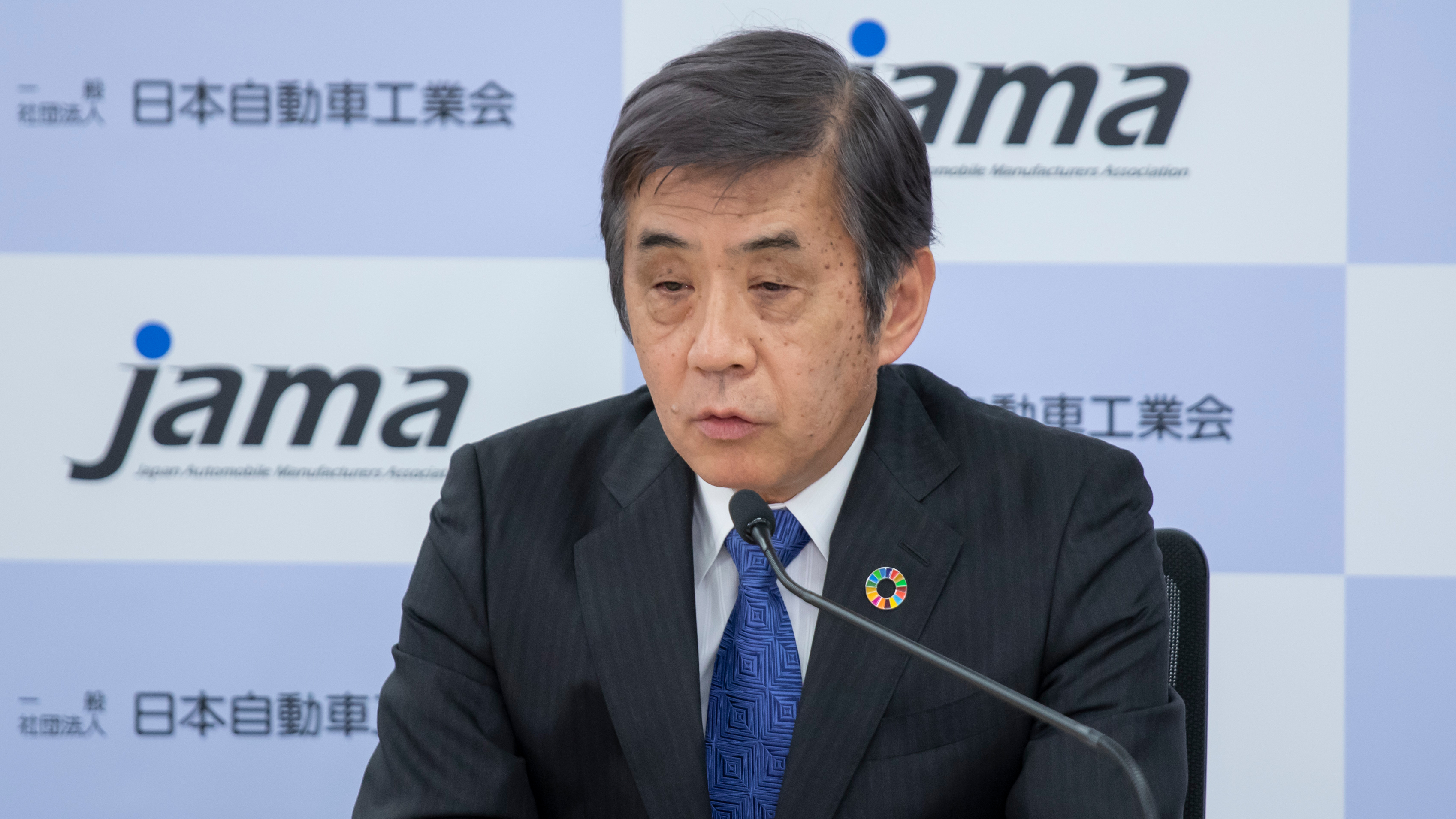 To begin with, we hope that seeing carbon-neutral commercial vehicles firsthand (at the Hiroshima venue) will make the future feel closer at hand.
We hope people will appreciate that, given the ways and environments in which commercial vehicles are used, diverse technologies are essential. To that end, we are showcasing commercial vehicles by multiple manufacturers, from light to heavy duty.
HIDAKA Yoshihiro, Vice Chairman
(President and CEO, Yamaha Motor Co., Ltd.)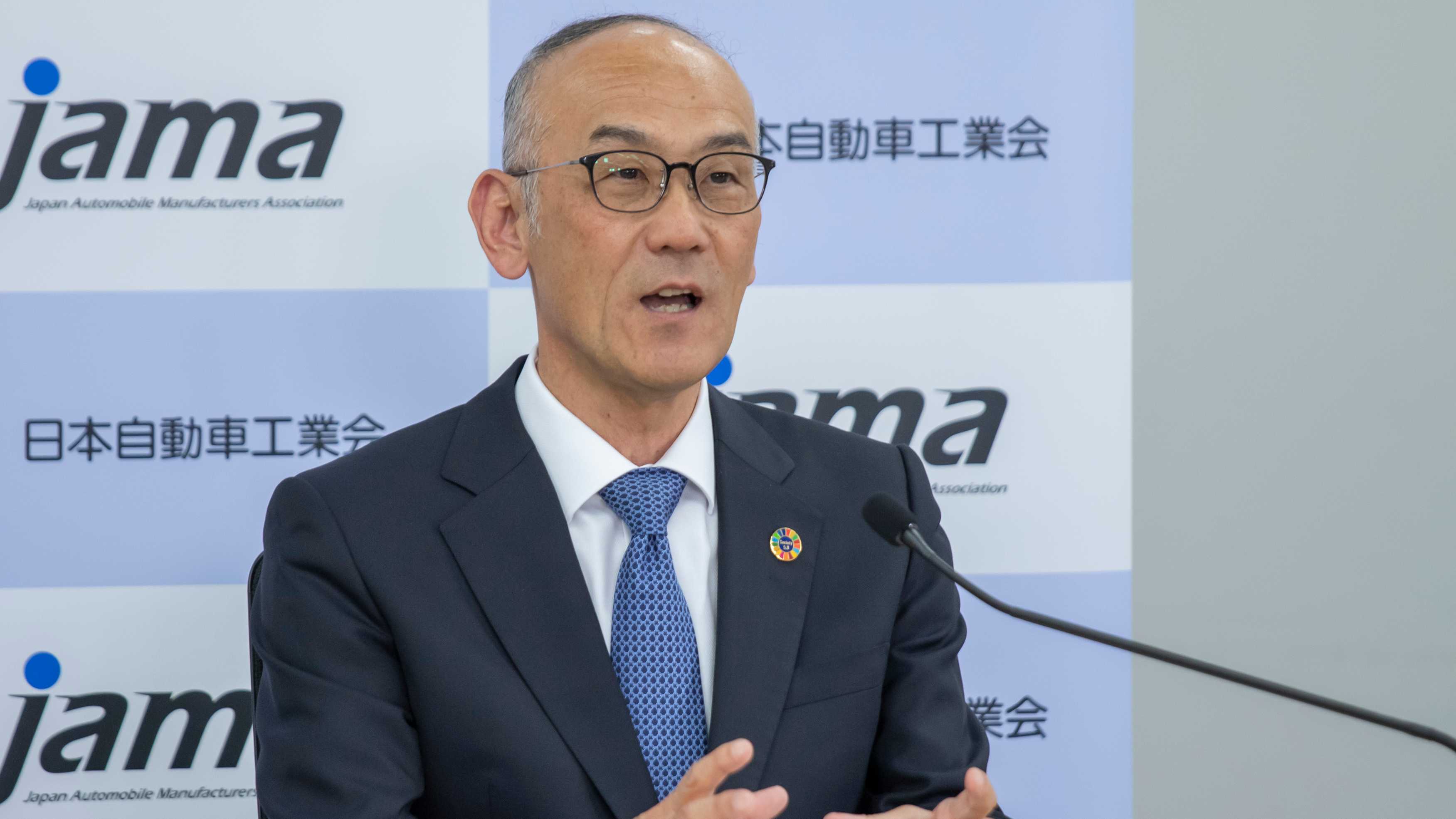 Yesterday, Honda, Suzuki, Kawasaki, and Yamaha announced that we will be setting up an organization for researching hydrogen fuels based on motorcycle internal combustion engines.
Our showpiece here at the G7 will be electric mobility solutions that use standardized replaceable batteries. Achieving their widespread adoption will rely on an ecosystem for reusing and recycling battery resources.
When it comes to replaceable batteries, using a universal model around the world would contribute to reuse and recycling. For this reason, we created Japanese standard replaceable batteries, which will also be on display.
SUZUKI Toshihiro, Incoming Vice Chairman
(President and CEO, Yamaha Motor Co., Ltd.)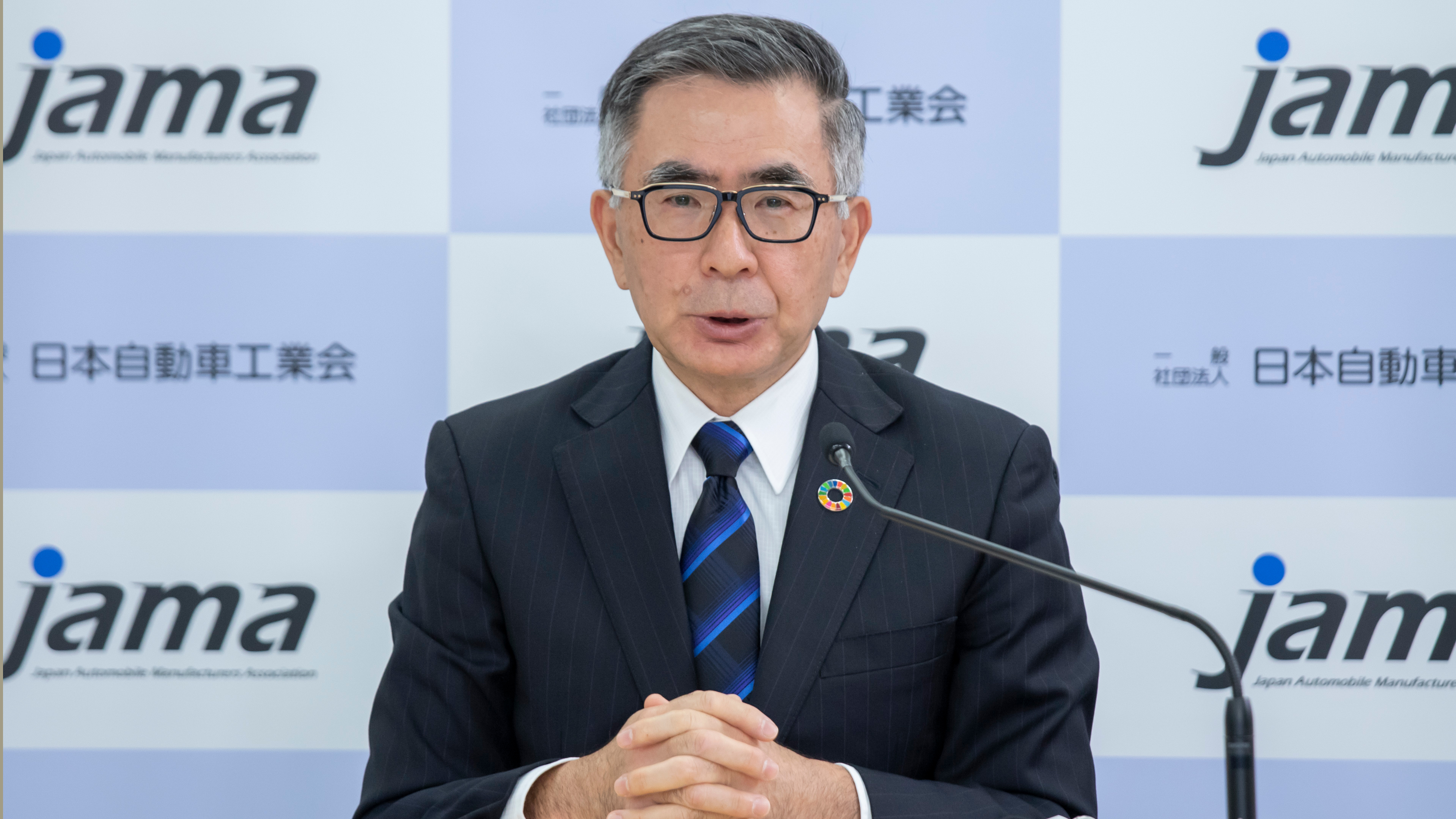 For minivehicles, we will also be exhibiting electric options. In addition, one of our company's own initiatives, a new energy vehicle, will be on display.
We are working on biogas production in India, with the dung from 10 cows capable of powering one car for a day. India is home to 300 million cows, which means 30 million vehicles could be run on cow dung.
Carbon neutrality can be achieved by making the most of such diversity and various ecosystems, rather than focusing solely on electrification. I see this event as a great opportunity to spread that message.