Press Releases
JAMA announces launch of ticket sales for Japan Mobility Show 2023 and latest information on show events and programs
JAMA announces launch of ticket sales for Japan Mobility Show 2023 and latest information on show events and programs
Featuring collaboration across multiple industries, record-high participation will include more than 400 enterprises and innovative startups.
The Japan Automobile Manufacturers Association, Inc. (Chairman: Akio Toyoda) is pleased to announce the start of ticket sales today, August 30, for admission to Japan Mobility Show 2023, to be held at Tokyo Big Sight, in the Ariake district of Koto-ku, Tokyo, from October 26 (Thursday) through November 5 (Sunday), 2023. The show will be open to the general public from October 28 (Saturday).
The all-new Japan Mobility Show 2023 will give visitors the opportunity to discover an exciting futuristic Japan in which they can explore and interact with new products and technologies not only from the automobile and related industries but across a broad spectrum, thanks to the participation of domestic and overseas exhibitors and startups whose activities extend beyond mobility. In conjunction with the start of ticket sales, JAMA is also releasing a list of exhibitors at the show as well as new information on show events and programs.
Currently, more than 400 companies have plans to join Japan Mobility Show 2023, far surpassing the 192 companies that participated in the final edition of the Tokyo Motor Show in 2019.
Headline events at Japan Mobility Show 2023 are summarized below.
Tokyo Future Tour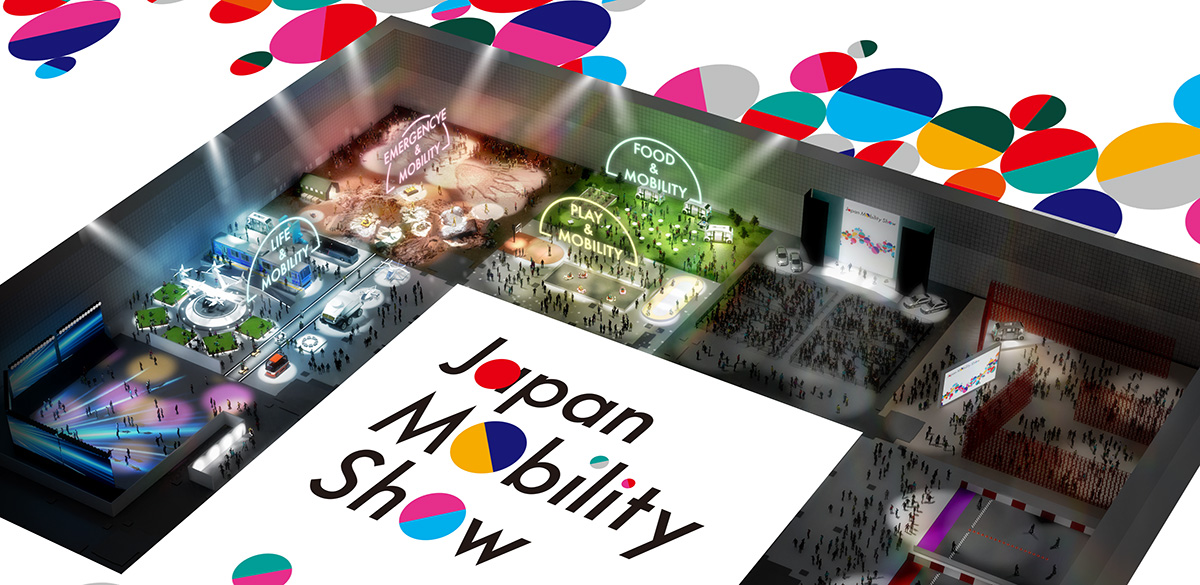 To date, 140 companies have signed on to participate in Tokyo Future Tour, a cross-industry effort to show how different types of new mobility will help create an exciting future. Tokyo Future Tour will feature the following five events.
1. Immersive Theater–Welcome to the Tokyo of the future!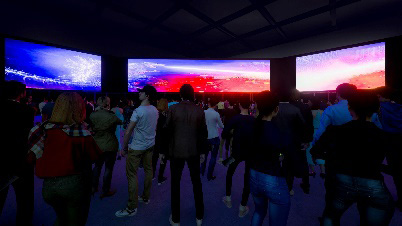 Large surrounding screens with spectacular visual displays and powerful sound will enable visitors to immerse themselves in a spellbinding Tokyo of the future. Immersive Theater will be the point of departure as well as the gateway to the other Tokyo Future Tour events.
2. LIFE/EMERGENCY/PLAY/FOOD & MOBILITY–Interactive show areas showcasing future mobility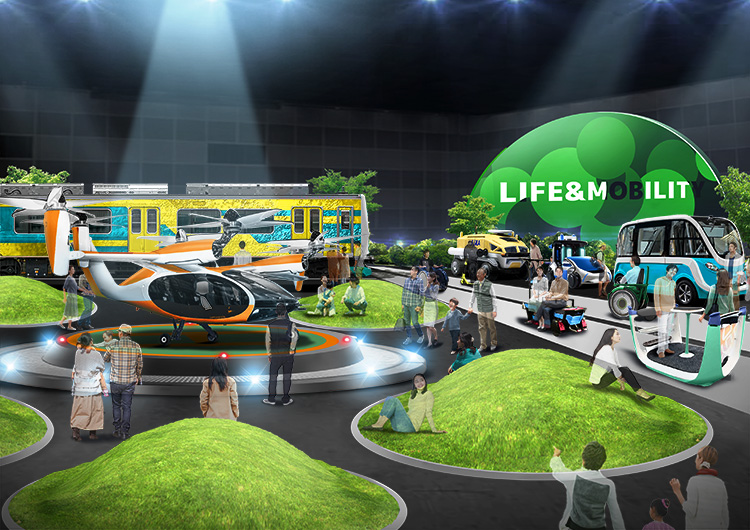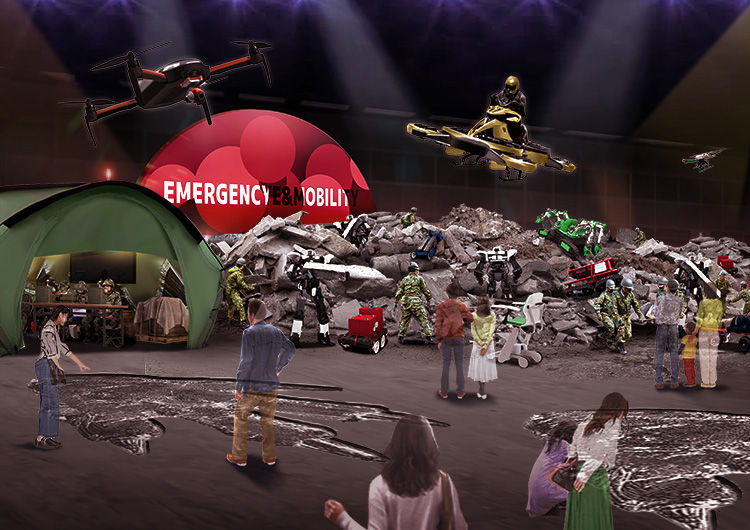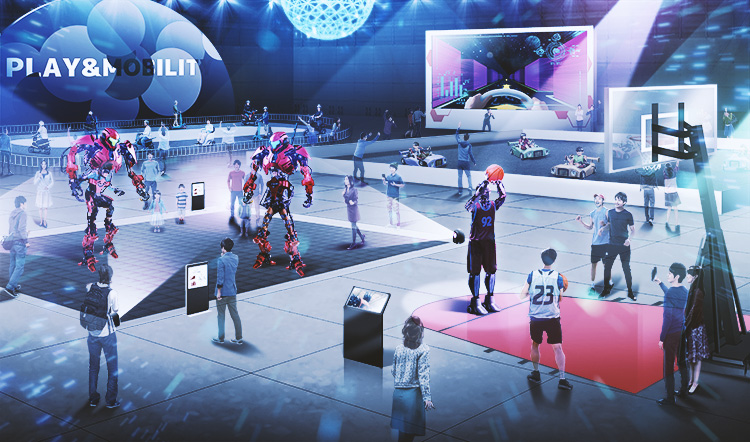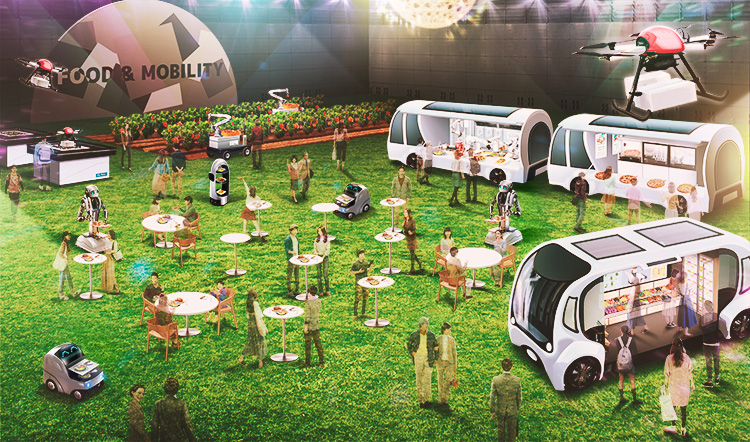 Four interactive areas on the themes of life/emergency/play/food and their interplay with mobility will dynamically showcase how new mobility will impact life in the future.
"LIFE & MOBILITY" will feature, in a thrilling musical-like performance, multiple forms of new mobility and the roles they will play in transportation and cityscapes of the future.
"EMERGENCY & MOBILITY" will vividly depict how new mobility will be able to assist people in a natural disaster-prone country like Japan.
"PLAY & MOBILITY" will envision how some forms of mobility will enhance the enjoyment of sports and entertainment, through displays and activities that will fascinate visitors of all ages including children.
"FOOD & MOBILITY" will demonstrate the wide-ranging usefulness of mobility in agriculture, food distribution and preparation, catering, and other food-centered pursuits.
3. Startup Future Factory–Creating the future of mobility
This event will serve as a springboard for startups and top-tier companies to come together to create the future of mobility and will feature the Pitch Contest & Award and Business Matching Events programs.
The Pitch Contest & Award program will be held on November 4 (Saturday). Influential leaders in Japan's startup world will assess early-stage startups looking for funding and the chance to pitch to potential investors to promote their business visions.
Business Matching Events will be held five times during Japan Mobility Show 2023. This program's purpose is to act as a catalyst to accelerate development in the mobility industry by bringing together established mobility companies and startups to forge new partnerships and create new business ideas. Topics for discussion will include natural disasters, declining birthrates and aging populations, regional revitalization, environmental sustainability, and personal wellbeing. 
Business Matching Events Program Outline
Note: Topics and dates are subject to change.
The Startup Future Factory programs will provide visitors to Japan Mobility Show 2023 with the opportunity to envision an exciting future based on innovative ideas from next-generation entrepreneurs.
4. Japan Future Session–A series of presentations on the future of Japan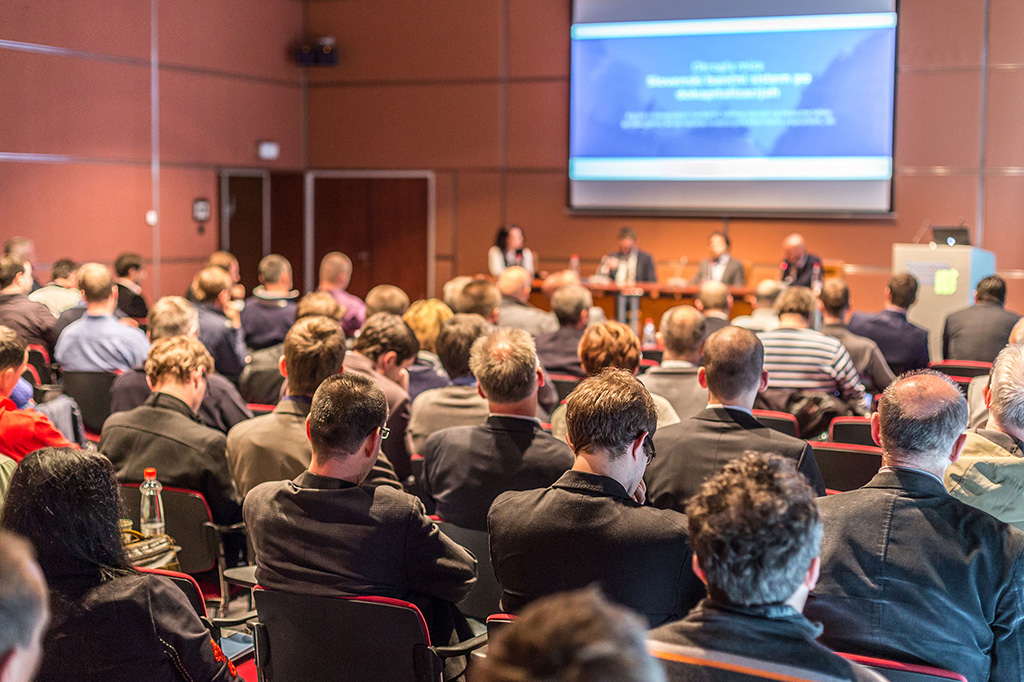 The Japan Future Session event will be a multi-day series of presentations focusing on the future of mobility and covering a wide range of topics, from sustainability and artificial intelligence to motorsports, leisure activities, and toys.
Presentations will be followed by discussions which will be of interest to visitors from all backgrounds.
5. Personal Mobility Ride–Test riding next-generation mobility
This program will showcase near-future mobility in the final stages of development. Visitors will be able to test ride new types of personal transportation and experience the future first-hand.
Other Show Offerings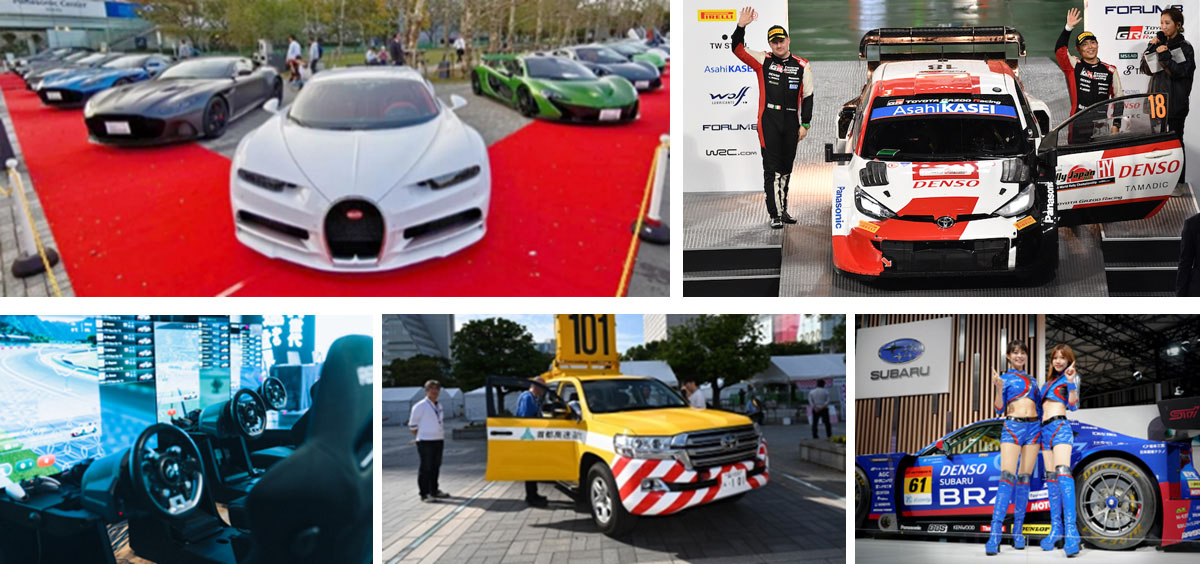 Other events and experiences tailored to car and motorcycle fans will be on offer throughout Japan Mobility Show 2023. Visitors will be able to explore a new motorsports area whose indoor section will feature exhibits of racecars, e-motorsports championship races, and on-stage talk shows. Events will also be held in which race mechanics, engineers and promotional experts participate. Outside, professional drivers will show off their driving skills in demo runs, tire-changing demonstrations will be performed, and a camping-car park set up in collaboration with the Japan Recreational Vehicle Association will make it possible to enjoy those vehicles' features in an outdoor setting.
Additional events including a "kei" (mini) truck market, an exhibit of special-purpose vehicles and a supercar display will be held daily and free of charge beyond the perimeters of Japan Mobility Show 2023.
A Food Court Providing Entertainment "Beyond Just Food"

Produced by top food influencer Fall in Debu Hassy (aka Yo Hashimoto), the food court will be home to the Japan Meat Show featuring specialty meat dishes and held in tribute to the inaugural edition of Japan Mobility Show. Popular restaurants—such as Nikuyama, which has a 6-month wait for reservations; Shogun Burger, the winner of the Japan Burger Championship 2022; and Wangfujing from Yokohama's Chinatown, which serves delicious baked xiaolongbao—will make their first-time appearance at the show. Further draws will be delicacies from normally hard-to-access restaurants as well as gourmet fare from countries across the world—all to be available in a food court providing entertainment beyond just food.
H2 Energy Festival–An Environmentally Conscious Festival Powered by Hydrogen
Japan Mobility Show 2023 will introduce a special entertainment venue powered by hydrogen, an important energy source that will help power future mobility. The H2 Energy Festival will feature performances by an impressive lineup of artists and comedians and include a live public broadcast by Tokyo FM.
Tickets for admission to the festival will be on sale from September 9 (Saturday), 2023 and they must be purchased separately from tickets for Japan Mobility Show 2023. Ticket prices will be ¥2,000 to ¥3,000 on weekdays and ¥3,000 to ¥4,000 on weekends and public holidays, with free admission on October 30 (Monday). Lively performances will be held daily for all to enjoy, in a venue with a standing capacity for 10,000 guests.
Tickets and Ticket Purchasing
Tickets for admission to Japan Mobility Show 2023 are on sale from August 30 (Wednesday), 2023. A range of ticket types are available, at varying prices, as shown in the table below. Certain ticket types allow junior-high and high school students to be admitted free of charge, and admission is free of charge for elementary school students and younger children, who must be accompanied by a parent or guardian.
Ticket sales are online only. For details and ticket purchasing, click here:
Ticket Holder/ Ticket Type & Price (incl. tax)
Same-Day
Admission
Advance-
Purchase1
After-4PM
Admission2
Early-Entry
Admission3
Preview Day Admission4
Adult
¥3,000
¥2,700
¥1,500
¥3,500
(Availability limited to 5,000 tickets per day)
¥4,000
(Availability limited to 20,000 tickets per day)
Junior-high or high school student5
Free of charge
Elementary school student or younger
Free of charge
(Children must be accompanied by a parent or guardian.)
*1

Available for purchase through October 27, 2023.

*2

For admission from 16:00 only on General Public Days (except Sundays).

*3

For admission only on General Public Days between 9:00 and 10:00.

*4

For admission on October 27, 2023 only, between 12:30 and 18:00.

*5

Free of charge also for technical vocational school students enrolled in a 3-year or a 5-year automobile-related study program; student ID must be shown upon admission.
Show Outline
Name
Japan Mobility Show 2023
Organizer
Japan Automobile Manufacturers Association, Inc.
Dates &
Hours Open
Dates
October 26 (Thu) through November 5 (Sun), 2023
Press Days
October 25 (Wed) 08:00-18:00
October 26 (Thu) 08:00-13:00
Official Ceremony Day11
October 26 (Thu) 13:30-18:00
Special Invitation Day / Invitation Day for Persons with Disabilities2
October 27 (Fri) 09:00-18:00
Preview Day3
October 27 (Fri) 12:30-18:00
General Public Days (Mon-Sat, Holiday [Nov 3])
October 28 (Sat), October 30 (Mon)-November 4 (Sat)
09:004-19:00
General Public Day (Sundays)
October 29 (Sun), November 5 (Sun)
09:004-18:00
Venue
Tokyo Big Sight
Official Website
https://www.japan-mobility-show.com/en/
*1

By invitation only.

*2

For persons possessing disability certification who have registered online (see above) by September 29, 2023.

*3

For preview day admission ticket holders only.

*4

Admission between 09:00 and 10:00 reserved for early-entry admission ticket holders.
Attachment: